02/03/2021
World premiere: CLX 450 TC
Future-proof entry into 6-sided complete machining
With the new CLX 450 TC and its compactMASTER turning/milling spindle, DMG MORI is responding to the increasing demands in universal turning.
Maximum usability of the working area with compactMASTER spindle
Tool magazine with 30 tools (optionally 60) for maximum flexibility
No angle tools required thanks to B axis (0.001° resolution)
Minimal setup and idle times thanks to multitools and sister tools
Y-axis as standard for eccentric turning and milling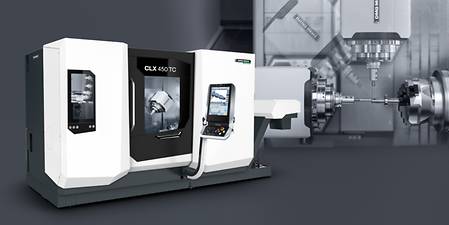 Universal machines from DMG MORI have been an integral part of the machine park of numerous CNC operations for decades. With the new CLX 450 TC, the machine tool manufacturer has once again succeeded in redefining universal turning. In order to meet increasing production requirements with smaller quantities and greater part diversity, DMG MORI is establishing a new series with the CLX TC, in which a B-axis with compactMASTER turn & mill spindle replaces the traditional tool turret. On board are an automatic tool changer with tool magazine, the usual powerful main spindle and the tailstock or an optional counter spindle. This makes the world premiere the perfect entry into 6-sided complete machining.​​​​​​​
 "The past few years have clearly shown that turn-mill machining is continuously gaining in importance," says Harry Junger, Managing Director of GILDEMEISTER Drehmaschinen, looking at market developments. The complexity of components is constantly increasing and minimizing set-up times is the top priority, he said. "As a machine tool manufacturer, we are responding to this trend with higher technology integration, as the world premiere of the CLX 450 TC vividly demonstrates."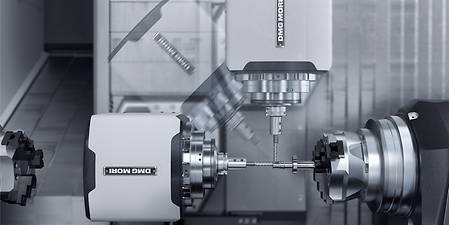 The central element of the new CLX 450 TC is the B-axis with the compactMASTER turn & mill spindle. A Y-axis allows eccentric machining even in the standard version, while the tool magazine with up to 60 places – the standard is 30 – enables the production of several different components without intermediate tool setups. Tools can, of course, be loaded and unloaded in parallel with machining time, so that set-up times are once again significantly reduced.
"The machine concept with B-axis requires only one tool for the main and counter spindles," explains Harry Junger. In addition, he says, the use of multitools and sister tools is possible, so that nothing stands in the way of flexible automation for unmanned shifts. The compactMASTER spindle offers similar advantages in CNC milling: there is only one tool for radial and axial milling, no special angle heads are required, and complex machining is possible with standard tools.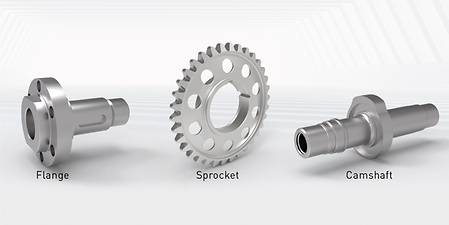 According to Harry Junger, the B axis also benefits process stability: "It enables comprehensive measurement of the workpiece already on the machine tool. There is also an integrated tool measuring device above the main spindle outside the working area." The risk of collision is also significantly lower with a tool in the workspace, he adds. A turning length of 1,100 mm and 400 mm turning diameter provide sufficient space for a wide variety of components.
On the control side, the CLX 450 TC is equipped with a user-friendly SIEMENS 840D solutionline and a 19" multi-touch panel. The exclusive DMG MORI technology cycles for CNC machining speed up handling, process monitoring and programming by up to 60 percent. "The technological know-how is stored in the program and the dialog-guided programming minimizes potential errors," adds Harry Junger. He is certain that the CLX 450 TC is a future-proof overall package: "The turn & mill center brings everything that price-conscious users can expect from a universal lathe in the coming decade."