06/14/2022
Open House Bielefeld 2022
Holistic manufacturing solutions for maximum efficiency
At the Open House Bielefeld, DMG MORI impresses with automated manufacturing solutions and extensive technology integration for efficient, flexible and future-proof production.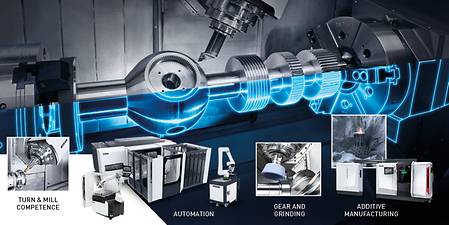 From June 21 to 24, 2022, DMG MORI will present 20 high-tech machines live in process at the Open House in Bielefeld, including seven flexible automation solutions. The technology integration of milling, turning, gear cutting and grinding in one clamping as well as ADDITIVE MANUFACTURING complete the portfolio for versatile and efficient manufacturing. Another focus is on my DMG MORI, the customer portal for fast and always available service.
Technology Excellence: Turn & Mill competence for optimal manufacturing solutions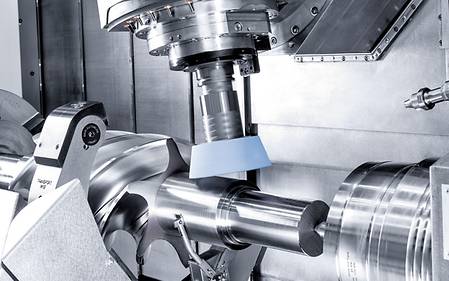 DMG MORI has always stood for a holistic portfolio in turning and milling. In particular, the tradition-rich plant in Bielefeld combines this know-how in its Turn & Mill Competence Center. With the high-performance turn & mill centers of the CTX TC series, DMG MORI enables 6-sided complete machining of workpieces up to 3,000 mm in length. Equipped with B-axis and optional lower turret, the CTX TC models are perfectly suited for the flexible production of more complex parts in small to medium batch sizes. In addition, the compact NTX series complements DMG MORI's turn & mill portfolio. For example, the NTX 1000 has become a permanent fixture in the highly productive production of orthopedic implants. Also featuring the B-axis factor is the CLX 450 TC. The entry-level model in the turn & mill segment has redefined universal turning.
Automation Excellence: Perfect integration of hardware and software
Automated manufacturing is shaping the machine tool industry of the future like no other topic. With the perfect integration of hardware and software, DMG MORI is uncompromisingly pursuing this path across its entire product portfolio – from standard systems to turnkey projects. At the Open House in Bielefeld, the innovation leader will primarily show flexible solutions for handling workpieces and pallets. The Robo2Go will be on display in three versions: as Robo2Go Turning on a CLX 450 TC as well as on a CTX beta 800 TC, as Robo2Go MAX on a CTX gamma 2000 TC and as Robo2Go Milling on the 5-axis universal machining center DMU 50. Further robot automations will be on display in the form of the MATRIS light on an NLX 2000 and the WH 3 Cell on a DMP 35. The proven PH 150 pallet handling system rounds off the automation portfolio at the Open House.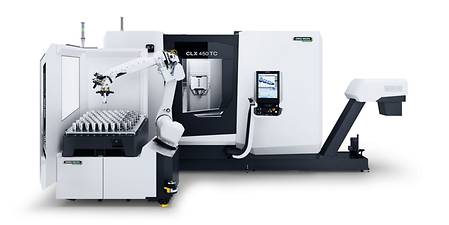 Technology Integration: Milling, turning, gear cutting and grinding in one setup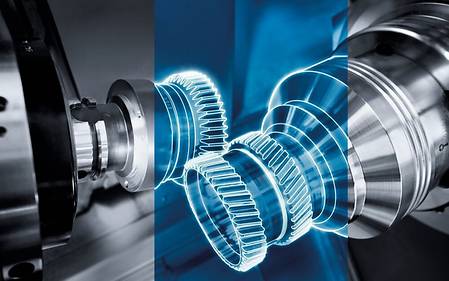 For DMG MORI, automated and efficient production also includes the integration of different CNC technologies in one workspace. The CTX TC and NTX turn & mill series as well as the DMU FD mill & turn centers already made a start many years ago. DMG MORI has consistently continued this development with exclusive technology cycles for gear cutting in the same clamping: gearSKIVING, gearMILL, gearBROACHING and gearHOBBING offer an attractive alternative to costly gear cutting machines. The technology cycles support the calculation of complex NC programs directly at the control with up to 60 percent time savings compared to traditional programming. For the perfect tool solution in gear cutting, DMG MORI cooperates with its DMQP partner Paul Horn. DMG MORI offers further technology integration in the form of grinding, which takes place in the same workspace after turning or milling – without quality losses due to reclamping and with drastically reduced throughput times.
ADDITIVE MANUFACTURING: End-to-end expertise in additive manufacturing.
Additive manufacturing of metallic components is becoming increasingly important. With its LASERTEC DED hybrid and LASERTEC SLM models as well as innovative CNC technology, DMG MORI realizes optimal process chains in this field – from metal powder to high-precision finish machining. In the ADDITIVE INTELLIGENCE consulting unit, the machine tool manufacturer supports both beginners and experienced users in fully exploiting the potential of metallic 3D printing. DMG MORI will demonstrate a LASERTEC 30 DUAL SLM at the Open House in Bielefeld. In addition, the program includes a seminar on additively manufactured components for series production of machine tools.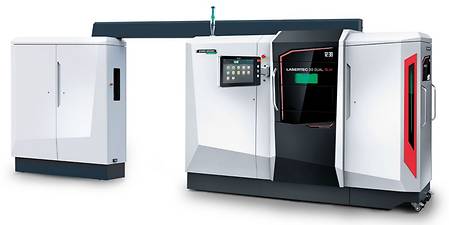 my DMG MORI: Specified service requests at the push of a button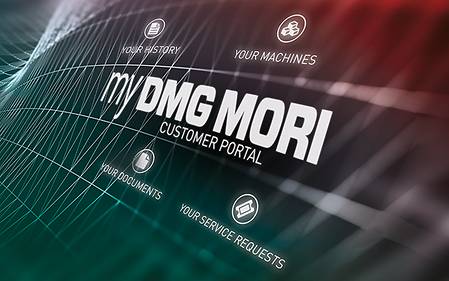 The use of my DMG MORI online service portal enables faster help and absolute transparency in the event of service – free of charge. Since its launch at EMO 2019, 29,000 customers have already opted to use the digital service. Service requests can be started via my DMG MORI at the touch of a button using an interactive request form from a PC as well as from a smartphone. Specified service requests with optionally attached photos or videos are sent directly to the right DMG MORI service expert. Meanwhile, the "Tracking & Tracing" function ensures transparency across all service processes and procedures. Even spare parts orders can be tracked to the minute. All commercial and technical documents are stored in my DMG MORI.