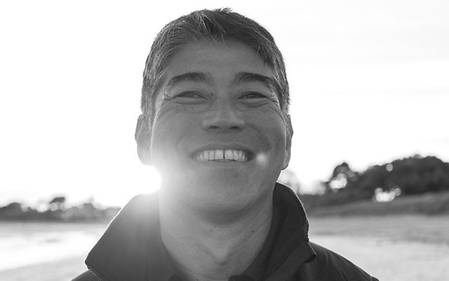 Keyword: sailing       
Kojiro, why do you sail? What drives you?
I grew up in the Japanese coastal city of Kamakura with the ocean on my doorstep. As a child, I wanted to know what was hiding beyond the horizon. This question has always stayed with me. Then I met my mentor Yukoh Tada. He was the answer to my question as a child. Sailing was the answer. Yukoh showed me a way to travel the world and make friends. The adventures that come with sailing across oceans are what drives me. Sailing is a great way to enjoy life on this planet.
And how did you meet Yukoh Tada?

I met Yukoh Tada when I was 17. He was the first Japanese person to win an ocean regatta around the world. A hero. I wanted to know everything about him. I wanted to know how he had prepared for this huge challenge. So I called him. I found his number in the phone book and dialled it from the train station in Tokyo. No one answered. But I was persistent, calling him over and over again. On the fourth day, he finally answered. I think it was four in the morning. He was a taxi driver and had just come home from the night shift. My hero ended up being a very simple man just like anyone else. A man with a normal job. But he was still able to pursue the thing he loved. And that was sailing.
How has Yukoh Tada influenced you?
I think his absolute joy when it came to sailing made a huge impression on me. Even in the greatest storm he could laugh and joke. And that's one of the hardest things to do. How quickly does a person get scared in a situation like that, withdraw below deck and then no longer have a view of the wild sea around him? Not Yukoh. The way he enjoyed sailing under these conditions – that's why he's a role model to me.

What's the most difficult situation you've been in throughout your sailing career so far?
When I was 25, I wanted to sail solo around the world, from Japan to Japan. I had to give up twice because of problems with my boat. At that point, it's easy to say, "It's not meant to be." But I didn't give up. Asked my friends and partner to support me a third time. And then I actually did it – once around the world, no stops, all by myself.
Oceanic sailing is extremely demanding – both physically and mentally. How do you keep fit?
I do Japanese laido, the art of drawing a sword to gain strength. A lot is also about mental training and targeted meditation. In terms of physical fitness, I don't make my workouts too hard. My body takes longer to recover from extreme stress. So for me, it's more about an efficient balance: a good dose of training, but without completely tiring myself out.

What advice do you give to young ambitious sailors?
Write your own story. Don't give up – and write your own unique story.