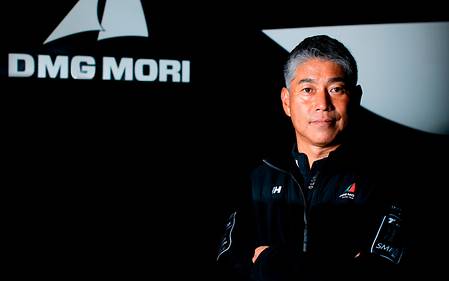 The Skipper: Kojiro Shiraishi
Kojiro Shiraishi is a skipper by passion. Born in Kamakura, a coastal town south of Tokyo, he has had a deep connection to the sea since childhood. In 1994, at the age of 26, Kojiro completed a solo circumnavigation of the world as the youngest sailor.
In 2016, he was the first Asian to compete in the Vendée Globe. At the ninth edition of the regatta in 2020/2021, Kojiro Shiraishi goes down in Vendée Globe history as the first Asian skipper to reach the finish line of the toughest solo-regatta in the world. He and the team are ready to tackle the next challenges – always with the big goal of conquering the Vendée Globe 2024 in mind.