DMG MORI Aerospace Excellence
Number One in Aerospace Excellence – From project idea to game-changing realization of integrated solutions through the entire process chain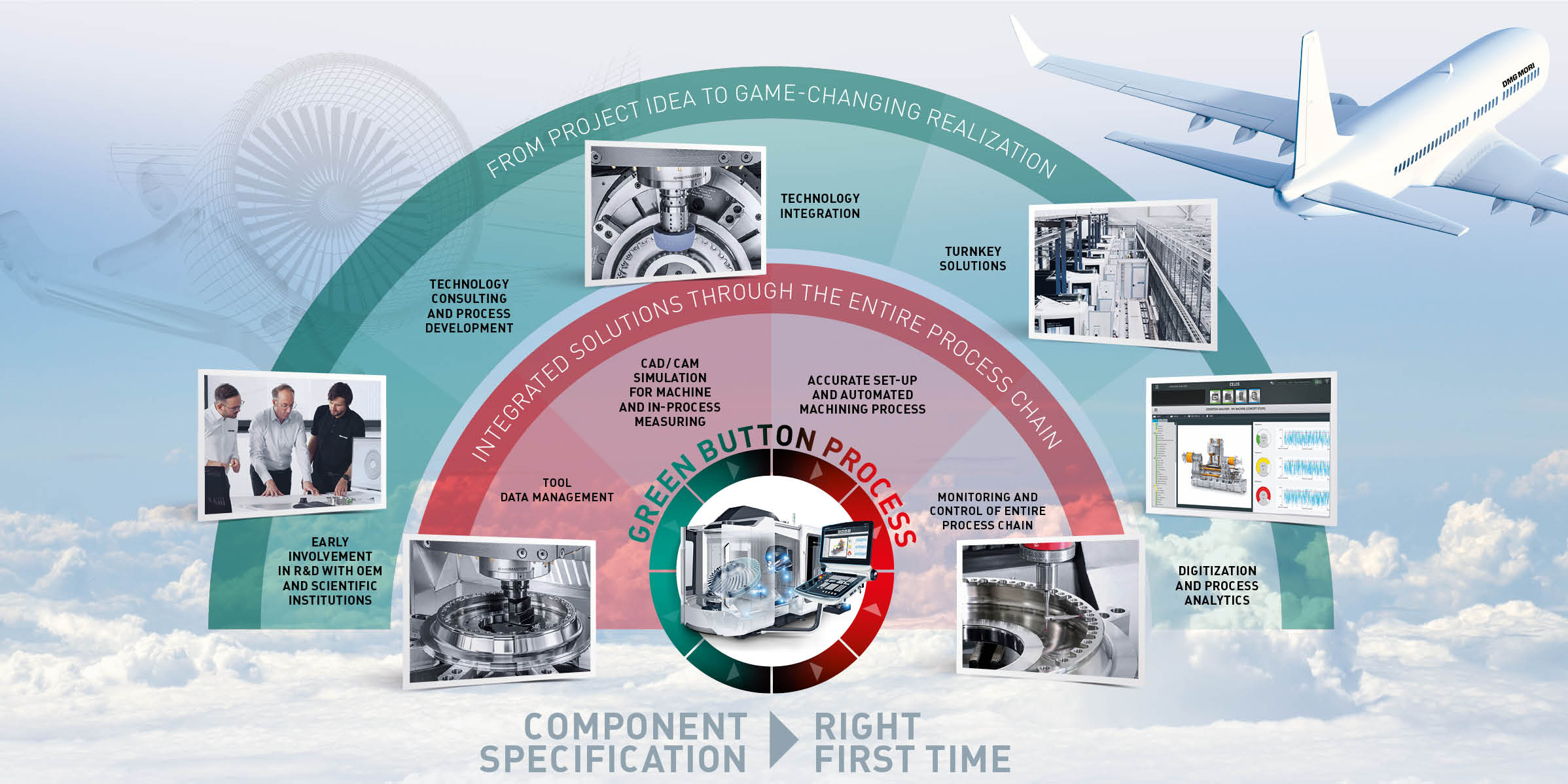 ​​​​​​​Aerospace at a glance: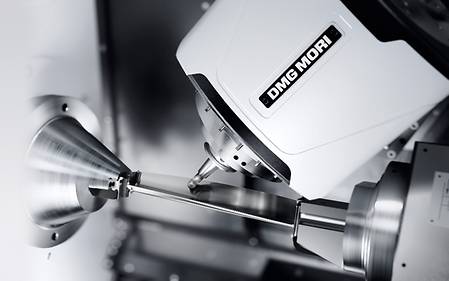 Over 20 years of technological experience for all applications and materials
20 years of mill-turn technology: Best in class for casings and rotating parts, including technology integration grinding and ULTRASONIC
DMU 200 Gantry and DMU 340 Gantry with up to 0.5 g acceleration
torqueMASTER spindles up to 1,000 Nm for the machining of titanium components
Aerospace speedMASTER 30,000, with 79 kW for up to 8 l/min metal removal rate for aluminium
Additive Manufacturing: Laser deposition welding and selective laser melting in a powder bed
Applications and Machines
Aerospace Excellence of DMG MORI
Average growth rates of over seven percent make aerospace one of the global growth branches. DMG MORI supports OEMs and suppliers with productive manufacturing processes thus participating to a disproportionally high degree in the growth of this sector. In order to meet the high requirements of demanding users DMG MORI concentrates its entire expertise in the DMG MORI Aerospace Excellence Center. The machine tool manufacturer offers its customers far more than simply excellent high-tech machines and outstanding technological performance. The DMG MORI experts are being involved in the future projects of customers at an ever earlier stage. This results in the development of optimum manufacturing processes and complete turnkey solutions.