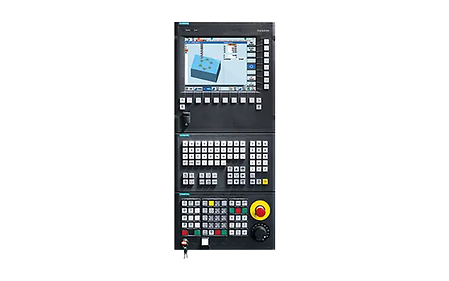 The Operate 4.5 on SIEMENS 840D solutionline modular universal control system is a highly dynamic control concept distinguished by its new Operate 4.5 user interface, 10.4" monitor and easy operation. In combination with the SINAMICS S120 modular drive system and spindle motors, the control concept of the MILLTAP 700 has opened up a wide range of performance capabilities.
User-friendly DIN / ISO programming of Operate 4.5 on SIEMENS 840D solutionline with a 10.4" monitor.
Simple and efficient to program with highly dynamic contouring accuracy.
The ShopMill and SINUMERIK MDynamics provide a range of graphical programming options and high speed cutting cycles.