02/11/2020
Open House Pfronten 2020 - World premiere: LASERTEC 400 Shape
The fastest laser texturing machine for XXL molds
The newly developed LASERTEC 400 Shape now enables the texturing of XXL molds with a workpiece weight of up to 20,000 kg using the latest hardware and software.
Laser structuring of components of up to 4,000 x 2,000 x 1,000 mm.
Up to 20,000 kg workpiece weight.
Rotational axis integrated into the head with a range of +/- 200° and the swivel axis with a range of -100° to +135°.
Thermo-symmetrical gantry design.
High-speed Z-shifter with up to 5 m/sec. in X / Y / Z directions.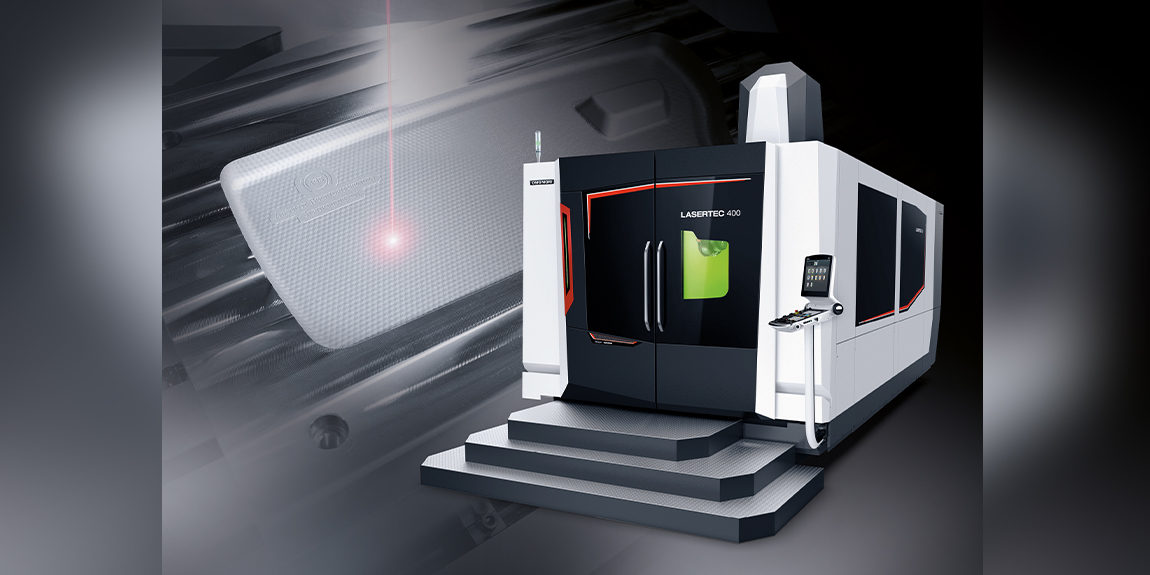 Laser structuring of 3D molds is becoming increasingly important in many sectors. The technology stands for maximum texture quality and unlimited freedom when it comes to the design of surfaces, which can also be provided with functional properties such as scratch resistance or different degrees of gloss. Laser texturing is more environmentally friendly than conventional etching and also saves further expensive and time-intensive manual processing steps. With the new LASERTEC 400 Shape, DMG MORI expands its successful portfolio in 5-axis laser structuring by a gantry machine with an X-axis traverse path of up to 4,000 mm, so that all industry sectors in the field of injection mold making can benefit from these advantages, even when it comes to components with large dimensions. A smaller version with 2,000 mm in the X-axis has been planned in the form of the LASERTEC 200 Shape.

Component dimensions of up to 4,000 x 2,000 x 1,000 mm and a maximum workpiece weight of 20,000 kg offer users in tool and mold making completely new options for laser texturing of complicated and large 3D molds, for example in vehicle manufacturing or aerospace technology. The LASERTEC 400 Shape is equipped with a newly developed additive manufacturing laser head, which was designed by DMG MORI to be narrow and compact. It therefore offers excellent component accessibility, even with narrow and deep shapes. This eliminates the need for long and slow focal lengths.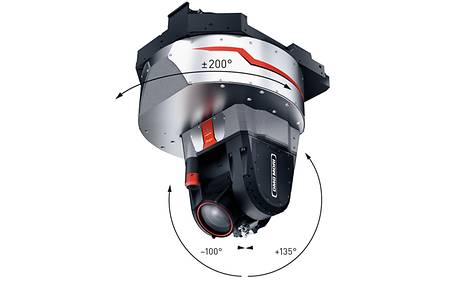 The rotational axis integrated into the head with a range of +/- 200° and the swivel axis with a range of -100° to +135° enables undercuts to be processed. The standard high-speed Z-shifter is the key to increasing productivity and travels at up to 5 m/sec. in X / Y / Z directions. Even at these high travel speeds, the latest scanner technology and digital measuring systems guarantee the required accuracy for the component.
While developing the new top-of-the-range model for laser structuring, DMG MORI paid particular attention to the requirements of the target industries. The thermo-symmetrical gantry design thus represents the ideal basis for the high precision and the best texture quality on the market. Thanks to high-performance texturing, the new premium model works three times faster at this level of quality. DMG MORI has been able to demonstrate on the smaller sister models time and again that decreased process times are also associated with better texture quality. The LASERTEC 400 Shape also offers benefits with its perfect accessibility and the option of loading from above using a crane. This enables setup times to be significantly minimized.
The LASERTEC 400 Shape enables molds to be provided with an infinite number of textures in freely selectable designs, in repeatable quality and with functional features. Surfaces can be given scratch-resistant or water-repellent properties and the gloss can be controlled through the process.