03/11/2016
SIMTOS 2016
Exhibition for future topics
With a total of 26 exhibits and future-oriented manufacturing solutions, DMG MORI shows off its innovative strength at the SIMTOS 2016
As one of the leading trade fairs in Asia, this year's SIMTOS in Seoul from 13 to 17 April 2016 will be under the motto "Future of Smart Manufacture Engineering." For DMG MORI, the traditional trade fair thus provides a perfect platform for presenting state-of-the-art manufacturing solutions. With a total of 26 exhibits from the fields of turning, milling and advanced manufacturing, a broad application range for visitors from different target industries will be covered and concrete application examples to focus on topics of the future like 5-axis machining, automotive, automation and die & mold will be shown.

DMG MORI Korean Technology Center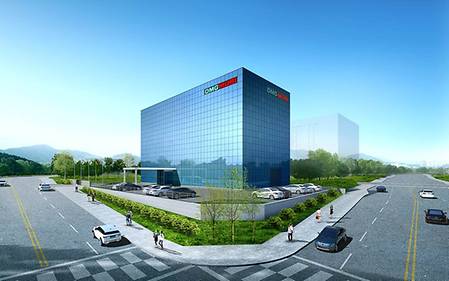 DMG MORI is building the DMG MORI Korean Technology Center in Anyang-si to be completed by July 2016. Based on the technology centres already being successful worldwide, customer-oriented development of complex machining solutions will be the focus here as well. A showroom with space for up to 15 machines is mainly intended to invite users to experience the technologies at first hand. Over a total floor area of more than 4,500 m² experienced application engineers will focus on developping application solutions for the Aerospace sector, a growing industrial branch in Korea as well. The focus here is to be on the machining of complex large components. Additionally, the DMG MORI Korean Technology Center profits from considerable industry expertise in automotive, die & mold, and electronics.

Automation solutions and applications in additive manufacturing complete the broad competence in machining. Korean customers will also benefit from an improved service. Being close to their customers and with help of special service cars DMG MORI service technicians will be able to react fast and minimise downtimes. Furthermore, the new technology centre provides space for seminars, while cooperations with universities are intended to pass on the machining competence of the machine tool manufacturer to following generations as well.

Global 5-axis competence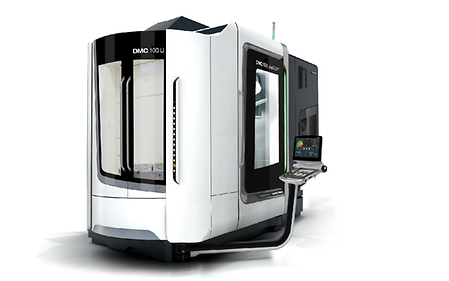 Milling with five axes, especially 5-axis simultaneous machining, is one of the most demanding ones. DMG MORI has started a global competence campaign in the form of international 5-Axis Excellence Centres. DMG MORI as innovative leader has permanently improved its 5-axis machining centres and universal machines and adapted them to the growing demands of the market. DMG MORI application engineers profit from years of experience made in countless feasibility studies and process optimisations. The most popular examples are the monoBLOCK® machining centres being bestsellers in 5-axis machining the duoBLOCK® series. This one provides DMG MORI already in its fourth generation. Core features like precision, performance and efficiency could be improved by up to 30% percent compared to the previous generation.

CELOS – Products and solutions for the digital transformation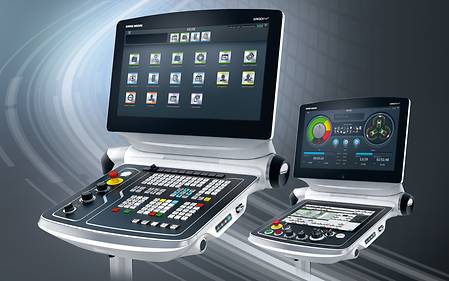 The topic "Industry 4.0" is currently dominating the discussion of the future like no other, even in the sector of machine tool construction. As the leading manufacturer of metal removing machine tools worldwide, DMG MORI supports its customers on their way to digital transformation with the app-based CELOS system and other intelligent software solutions. A key building block in DMG MORI's customer-oriented digitalisation strategy is the app-based CELOS system, which the machine tool manufacturer first presented around three years ago and which it has consistently continued to develop in a targeted manner ever since. CELOS, the uniform user interface from DMG MORI, is as simple to use as a smartphone and networks all machines with the company organisation. Using this uniform user interface for machine and office PC, employees from shop floor and job scheduling can manage, document and visualise all job orders, processes, and machine data. During the Open House (April 5-8) in the Headquarters in Winterthur, DMG MORI will present how customers can fully integrate their machines into the company organisation.

ECOLINE – the standard for users of powerful entry-level machines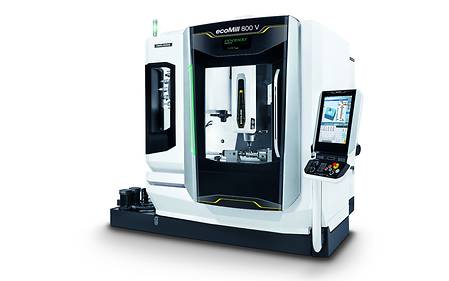 With the new ecoMill V series and the ecoTurn 450 DMG MORI ECOLINE will be showing their latest innovations in the field of powerful entry-machining. The ecoMill V series consists of three machine sizes that can accommodate workpieces weighing 600 kg, 800 kg and 1,000 kg respectively on the ecoMill 600 V, ecoMill 800 V and ecoMill 1100 V, with X-axis traverses of 600 mm, 800 mm and 1,100 mm for the three sizes of vertical machining centres. The highlight of the latest ecoMill V series is the completely revised ECOLINE design, by means of which DMG MORI has improved working ergonomics and achieved a high degree of value retention. The FEM-optimised cast iron bed with a C-frame design and up to 1,000 kg load capacity as well as a rigid and thermally stable design optimised by Finite Element Analysis assure the machines' stability. The new 19" DMG MORI SLIMline multi-touch control with operate on SIEMENS as well as 15" DMG MORI SLIMline with MAPPS IV on FANUC applies for the innovative and modern user interface.
With the new ecoTurn 450 DMG MORI also underpins the high demand on quality it places on the models in the entry-level segment. The CNC universal lathe in the new ECOLINE design, for example, has been improved where ergonomics and value retention are concerned while DMG MORI has also managed to meet the rising production demands of customers and users with many technological improvements. The increased bar capacity of ø 80 mm in standard offers sufficient space for the production of nozzles, bushes or other rotational-symmetric components. The 45° cast-iron slanting bed enables optimum chip evacuation and in combination with the 45-mm wide guide ways ensure the necessary stability for the machining process.

DMG MORI technology cycles – complex components simply programmed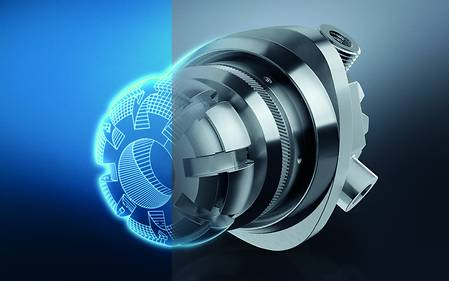 In order to optimally use the whole potential of today's machine tools, a large portion of expert competence is needed. Increasingly complex applications require more and more sophisticated machining strategies that can only be realised with high programming effort under conventional conditions. DMG MORI as competence partner supports its customers also at the preliminary stage of metal cutting manufacturing with a large number of exclusive DMG MORI technology cycles, which contribute to process reliability mainly in shop floor programming, improve component qualities and also enable integration of technology. The DMG MORI technology cycles, with which complex machining in shop floor programming can be realised easily, will be also shown during the Open House of the Headquarters in Winterthur. With that DMG MORI supports their customers and offers a solution for Industry 4.0.

LASERTEC 65 3D – additive manufacturing in finished part quality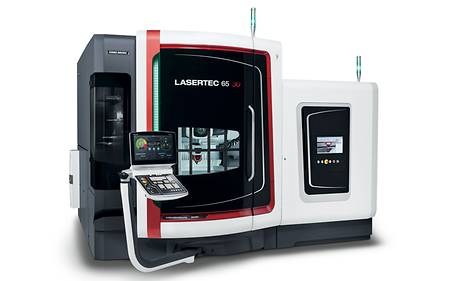 In times of ever shorter product life cycles and increasingly complex parts, produced in ever smaller production runs, additive manufacturing processes can help companies to produce new innovative products more quickly. The unique combination of laser deposition welding, combined in a milling machine, gives the user completely new possibilities of application and geometries. The LASERTEC 65 3D offers a hybrid solution for combined additive manufacture and 5-axis milling. This process for deposition uses a co-axial powder nozzle for the additive process. On larger components, the process can be over 10 times faster than the generation with a powder bed machine.

Automotive – individual solutions for large series production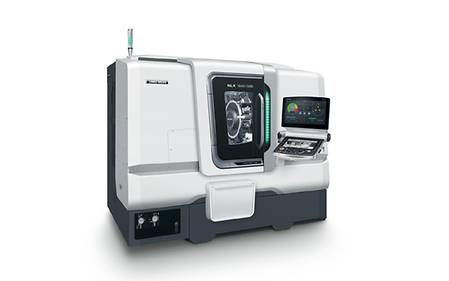 As a manufacturer of machine tools and complete production systems operating on a global level DMG MORI meets these increasing demands with its close-meshed sales and service network and a highly flexible group of supply plants in all key sales markets. DMG MORI remains an indispensable partner for the automobile and supplier industry worldwide, offering a complete product portfolio for the automotive industry shown at SIMTOS with the focus on turning applications shown in form of the NLX 1500 SY, the NRX 2000, and the WASINO A 150Y|18.

DMG MORI Systems – optimum workpiece costs for every batch size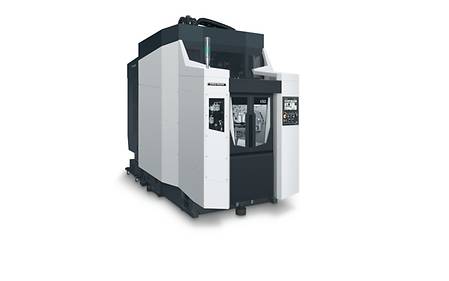 In the past few years DMG MORI Systems has developed to become a holistically-oriented supplier of sophisticated automation solutions. Its offer ranges from solution development to simulation and on to include the implementation of the solution at the customer. In addition to the machine integrated automations of the supply plants with their rotary or pallet storage systems, the portfolio also includes standard automation solutions for workpiece and pallet handling as well as turnkey projects with manufacturing cells and production lines. At SIMTOS customers will see the i 50 being an important part of highly productive automation solutions.

Die & mold – competence built on years of experience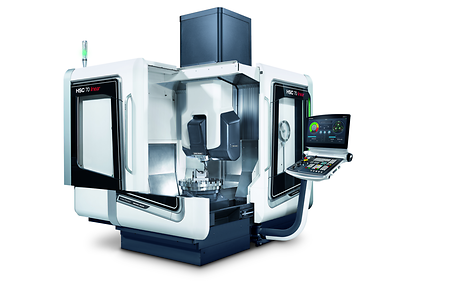 Die & mold applications have ranked high at DMG MORI for many years and this has resulted in an enormous wealth of experience in this sector on the one hand and continued development of path-breaking manufacturing technologies on the other. The HSC Centre and the Mold Laboratory impressively underscore this competence with specialised application technicians who always develop optimum manufacturing solutions for the die and mold making sector. Trials are carried out here, customers are given technological support and training courses are offered. At SIMTOS DMG MORI will show the latest HSC technology with the HSC 70 linear as well as the DMC 1450 V, DMC 65 monoBLOCK, the DMU 80 duoBLOCK, and the DMU 210 P.