09/30/2015
LASERTEC & ULTRASONIC News 01.2015
Advanced Technologies by DMG MORI
With its two trendsetting technology fields ULTRASONIC (in Stipshausen) and LASERTEC (in Pfronten) the SAUER GmbH represents the ADVANCED TECHNOLOGIES of DMG MORI since 2001. As a unique technology feature the ULTRASONIC- as well as the LASERTEC-technology can be flexibly integrated into the 5-axis milling machines of DMG MORI based on a patented, standardized HSK-interface.
With universal process know-how SAUER GmbH is serving its customers with innovative technology and machine solutions in nearly all high-tech and similar future-orientated industries. Thereby SAUER GmbH is focusing on the economical machining of hard and brittle, as well as hard-to-machine future materials, so-called advanced materials.
ULTRASONIC allows a highly efficient production of complex work piece geometries in challenging high-tech materials such as ceramics, glass, corundum, tungsten carbide or even composites. Due to the overlapping movement of the tool rotation with an additional oscillation, advanced materials can be economically processed to the highest quality. ULTRASONIC reduces the process forces by up to 40%, which allows the production of slim structures, results in longer tool service life and significantly reduced micro-cracks in the material. Depending on the material properties, outstanding surface finishes of Ra < 0.1 μm can also be achieved. Due to the consequent, market-orientated development of the ULTRASONIC technology the ULTRASONIC 2nd Generation is now also covering the application area of ULTRASONIC assisted milling machining of metallic, hard-to-machine materials as well as fiber compound materials.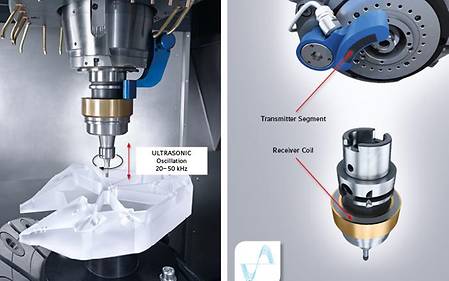 LASERTEC unlocks new economic opportunities for laser precision machining of complete 3D-parts, surface structures, intricate cavities, fine engravings and holes with a wide variety of high-tech materials and diamond tools. As a global first, the intelligent combination of laser deposition welding and 5-axis milling, LASERTEC presents a way to produce entire 3D components in finished parts quality using additive manufacturing. The LASERTEC product line focuses on five areas of application: Additive Manufacturing, Shape, PrecisionTool, FineCutting and PowerDrill. Depending on the application and component requirements, a range of laser sources such as YAG, fibre and picosecond lasers can be used. User-specific software packages make it easier to work and program in the various areas of application.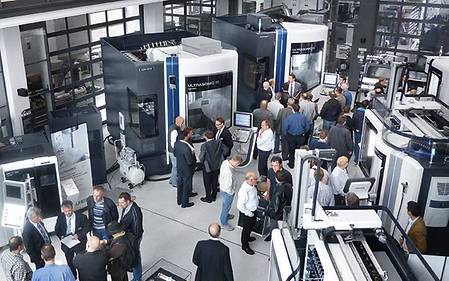 Besides the current production of machines, SAUER supports their customers with feasibility studies, process optimisation and turn-key technology solutions by SAUER´s development and application department.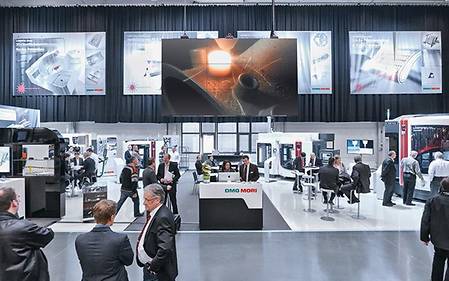 In addition SAUER GmbH regularly organises ULTRASONIC technology seminars for customers and interested parties on the demonstration machines in a modern ULTRASONIC showroom.