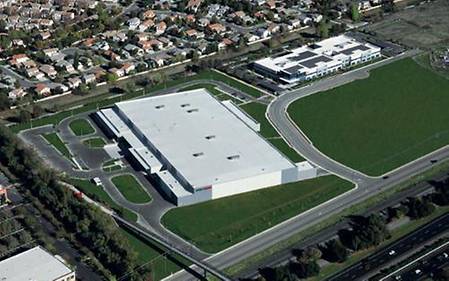 One of the largest industrial trade shows in the world, the Chicago-based IMTS will offer an excellent framework for DMG MORI to present latest CNC technologies and most recent developments in the US market. From September 12-17, 2016, the machine tool manufacturer will present a total of 26 machine tools on an exhibition area of 17,000 ft2. The portfolio includes US premieres, the ULTRASONIC 20 linear and the SPRINT 32|8 as well as the locally produced DMU 50 with PH 150 and NHX 4000 2nd Generation with RPP. At IMTS, DMG MORI will focus on local production in Davis and on the established direct sales business model in the US market. Technology Cycles, Automation Solutions, Industry 4.0, and Additive Manufacturing are further highlights presented by DMG MORI.

Direct Sales and Service USA

As the industry is changing and becoming more globalized, DMG MORI raised the standards and challenged the industry with the announcement of its strategic direct-to-customer approach in October 2015. Since the launch of the Direct Sales and Service business model, DMG MORI demonstrates its commitment to the customer on both a global scale and at the local level. Customers have access to the most complete, high-quality line of machine tools globally, as well as exceptional service with direct sales and service teams, local production, and global factory support.

Local Production for US Customers

DMG MORI's North American manufacturing facility, located in Davis, California, was opened in July 2012. Along with the new direct-to-customer announcement last year came the appointment of DMG MORI Manufacturing USA, Inc., Chief Executive Officer Mark Mohr and Chief Operating Officer Zach Piner. DMG MORI USA is dedicated to offering customers comprehensive local service and support for the highest quality of U.S. made machine tools.

With a production capacity of up to 100 machines per month, the Davis location manufactures and assembles horizontal machining centers, five-axis universal milling machines, vertical mills, and turning centers. Design and production activities in California offer North American customers not only the world's best CNC hardware, but provide price-competitive, customized technical solutions to today's most demanding production challenges.

At IMTS, customers will experience live demonstrations on locally manufactured machines and take a virtual tour through the factory in Davis. They will discover how DMG MORI builds its machines seamlessly from design to production through the virtual reality experience.

Spare Parts – highest availability due to global presence

In manufacturing, a fast delivery of spare parts is crucial to efficient production. Downtimes of machines can be reduced to a minimum when these spare parts can be replaced with a short period. With regard to DMG MORI USA, spare parts is under the responsibility of Chief Service Officer Kevin Bowers.

DMG MORI processes all orders centrally through a 24/7 service hotline and ships the spare parts from the closest DMG MORI Spare Part Center. The global network includes DMG MORI warehouses in the USA Germany, India, Thailand, China, and Japan.  With over $240 million worth of inventory and more than 275,000 unique spare part numbers in the global logistics network, DMG MORI guarantees a fast worldwide delivery directly from the manufacturer. The inventory includes new parts as well as replacement parts. There is also spare part availability for early models from 1970 or later.