02/01/2016nd generation
 Open House Pfronten 2016 - DMU 210 P 2
Long-term accuracy in heavy-duty machining
Thanks to a revised machine structure and enhanced cooling measures the second generation portal series from DMG MORI has gained even more where accuracy is concerned.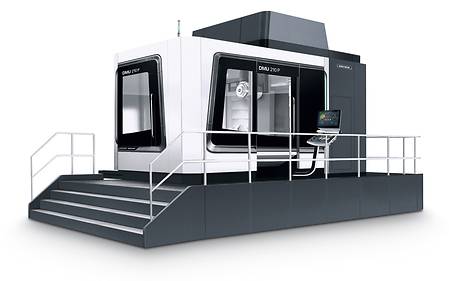 The DMU 210 P 2nd generation with its optimised work area and enhanced rigidity is the prelude to the new generation of portal machines from DMG MORI. Combined with the innovative cooling concept, these improvements result in considerably higher precision and impressive long-term accuracy. In addition, the modular concept for all aspects of the new portal machine guarantees user-specific configuration and therefore also maximum efficiency in day-to-day production.

With a work area that has been enlarged to now measure 2,100 x 2,100 x 1,250 mm, the DMU 210 P 2nd generation constitutes entry into the world of portal machines from DMG MORI. Just a glance at its outward appearance and you notice the new joint design with which the machine tool manufacturer has underscored its commitment to high quality and that ensures perfect ergonomic working conditions thanks to its excellent accessibility.

This is further promoted by the uniform CELOS user interface, which with its unique multi-touch screen and app-based structure is as simple to use as a smartphone. As a result, users benefit from considerably shorter setup times and 50 percent less effort for calculating technical values and searching for important information.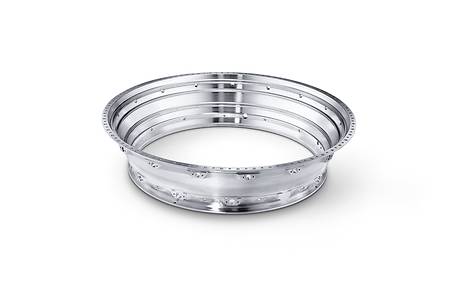 ts considerably increased rigidity and intelligent cooling system provide the DMU 210 P 2nd generation with a significant plus in precision and respectively high long-term accuracy. The cooling system encompasses the drive motors, guideways, the ball screws and the gears of the rotary axis. In addition, the rear side of the external control cabinet has been insulated, a spindle growth sensor and cooling of the machine bed incorporated. Temperature control of the machine structure is also available as an option.

The modular concept of the DMU 210 P 2nd generation offers an ideal solution for every application – starting with the innovative wheel magazine that can accommodate up to 303 SK50 tools while still requiring only very little floor space and on to include the most extensive range of spindles to be found anywhere on the market. The offer ranges from the powerMASTER motor spindle with max. 1,000 Nm to the torqueMASTER gear spindle with up to 1,800 Nm and on to include the speedMASTER spindles with their impressive speeds of up to 30,000 rpm.

DMG MORI also has other equipment options ready to hand in the form of different table versions – an NC-controlled rotary table and an FD table – and the RS 5-pallet storage system.

Highlights of the DMU 210 P 2nd generation

Simplest operation and holistic integration in the corporate organisation thanks to CELOS *
Thermo-symmetric construction and 3-point support for quick startup
Extensive modular range of spindles including the speedMASTER, powerMASTER and torqueMASTER
5-sided and 5-axis simultaneous machining with B-axis and optional A-axis kinematics
Maxim long-term accuracy thanks to extensive cooling and thermal control measures
Portal design featuring a vertically traversable crossbeam and hydraulic weight compensation
Machining of workpieces of up to 10 t (optional)
*Only in combination with CELOS on SIEMENS control