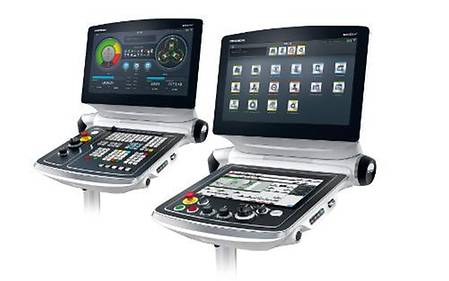 CELOS provides a uniform user interface for all new high-tech machines from DMG MORI. CELOS APPs provide the user with integrated management, documentation and visualization of order, process and machine data on a unique 21.5" multi-touch screen. Furthermore, operation of the machine is simplified, standardized and automated.

The most recent CELOS version with now 16 APPs will be supplied from April 2015. Included in this are four new APPs, which will be presented for the first time at the open house exhibition of DECKEL MAHO in Pfronten. The CELOS PC version is also new. It is used by customers to optimally plan and control their production process directly during work preparation. In addition, any machines or equipment can be incorporated in an integral CELOS periphery with the CELOS PC version.

Furthermore, CELOS links the machine with higher-level company structures in a unique way, thus creating the basis for consistent digitalized and paperless production. Through direct coupling of ERP / PPS and PDM, users get to the product 30 % faster with CELOS. CELOS is thus setting standards and responds to Industry 4.0.