10/26/2019
Open House Pleszew 2019
Increased productivity thanks to automation solutions
At the Open House in Pleszew, DMG MORI demonstrated their automation knowledge both on the side of the product portfolio and in their own production that has been extended by the new XXL Machining hall.
Automation solutions were one of the focus topics for DMG MORI at the Open House in Pleszew from October 22nd to 25th, 2019. Offering holistic automation solutions for their own product portfolio FAMOT reacts to increased customer requirements for unmanned production 24/7. Especially, the new FAMOT XXL Machining hall with a size of 6,100 square meters for components weighing up to 40 tons was a special highlight. The automation is visible in the production plant as well, looking at the brand new XXL Machining hall with three DMC 210 U connected to a Linear Pallet Pool (LPP system) with 22 pallets. Furthermore, DMG MORI presented the latest trends and innovations from the future-oriented fields digitization – covering workflows from the stage of planning and preparation right through the manufacturing and service, integrated automation solutions to maximizing the productivity as well as ADDITIVE MANUFACTURING. Next to 18 high-tech machines, thereof seven equipped with automation, DMG MORI showed the full range of locally produced CLX / CMX machines as well as customized, technological turn-key solutions at the DMG MORI Technology Excellence Centers: Aerospace, Automotive and Die & Mold.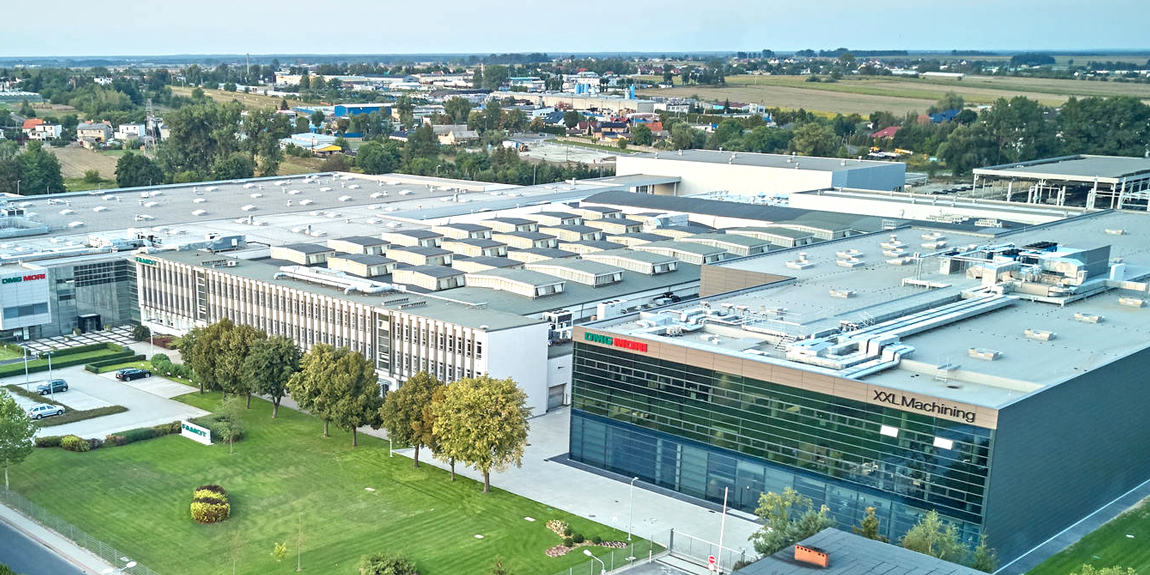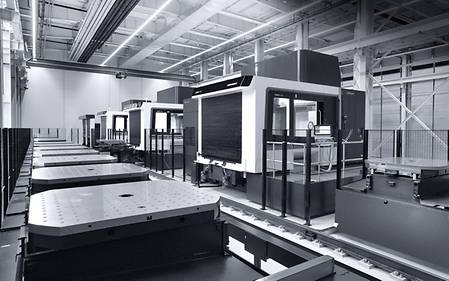 DMG MORI has modernized FAMOT significantly over the last years. Production capacity and efficiency have been increased by installing new machine tools like the two DMU 1000 Special Edition with double table for the machining of XXL parts up to 40 tons, three DMC 340 U, as well as three DMC 210 U. One major reason for the increased productivity is the consequent focus on automation solutions. The three DMC 340 U are equipped with the RPS4 pallet changing system, while the three DMC 210 U are connected to a Linear Pallet Pool 160 with 22 pallets. It offers dimensions of 1,600 x 1,400 mm and handles workpieces of up to 6,000 kg. Additionally, thanks to the flexible Linear Pallet Pool system, number of pallets and setup station can be freely expanded.
Automation: Holistic portfolio for increased automation requirements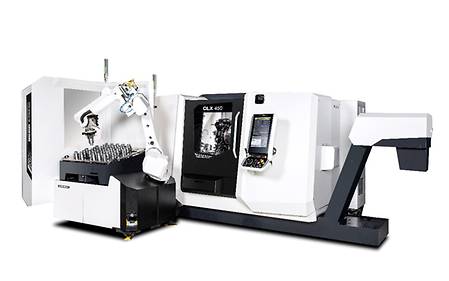 The increased focus on automation solutions covers the entire product portfolio from DMG MORI – from workpiece handling for small components up to pallet handling for large components. At the Open House in Pleszew, DMG MORI demonstrated seven automation solutions in turning and milling. Both, the CTX beta 800 TC and the locally produced CLX 450 were presented with the flexible Robo2Go 2nd Generation. The processes can be directly created based on predefined program modules and even without any knowledge of robot programming. This means that teaching a new workpiece takes less than 5 minutes, making the Robo2Go 2nd Generation an ideal and flexible solution for small and medium-sized batches. What is more, the CLX 350 was presented with a GX 6. Integrated into the machine control the compact gantry loader also offers easy programming and setup and can handle parts up to 6 kg. All automation solutions are fully integrated to each other and are provided from one hand.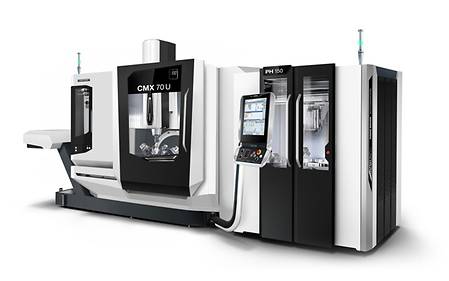 In the field of milling, the exhibition included a DMU 50 3rd generation, a CMX 70 U and a CMX 1100 V equipped with PH 150 pallet handlings as well as a CMX 50 U with a WH 15 Cell workpiece handling. The former are developed for the handling of workpieces of up to ø500 × 400 mm and weight up to 250 kg, offering great flexibility and adaptability for customer requirements. The WH 15 Cell can be ordered with two to six pallet stations. The maximum workpiece weight this solution can handle is 25 kg.
Future production through integrated digitization
"DMG MORI supports its customers on their path to Industry 4.0 and IIoT. If we are to offer target-oriented end-to-end solutions, we also have to advance our own digitisation, of course," explains Dr. Michael Budt, CSO FAMOT / GRAZIANO / Russia, making reference to the developments in FAMOT. "We are experiencing first-hand how digital transformation can be implemented in practice, because we are using integral digital solutions from DMG MORI for our own production." In this respect the regenerated FAMOT factory marks a milestone for DMG MORI as well as – with exemplary character – for customers and suppliers.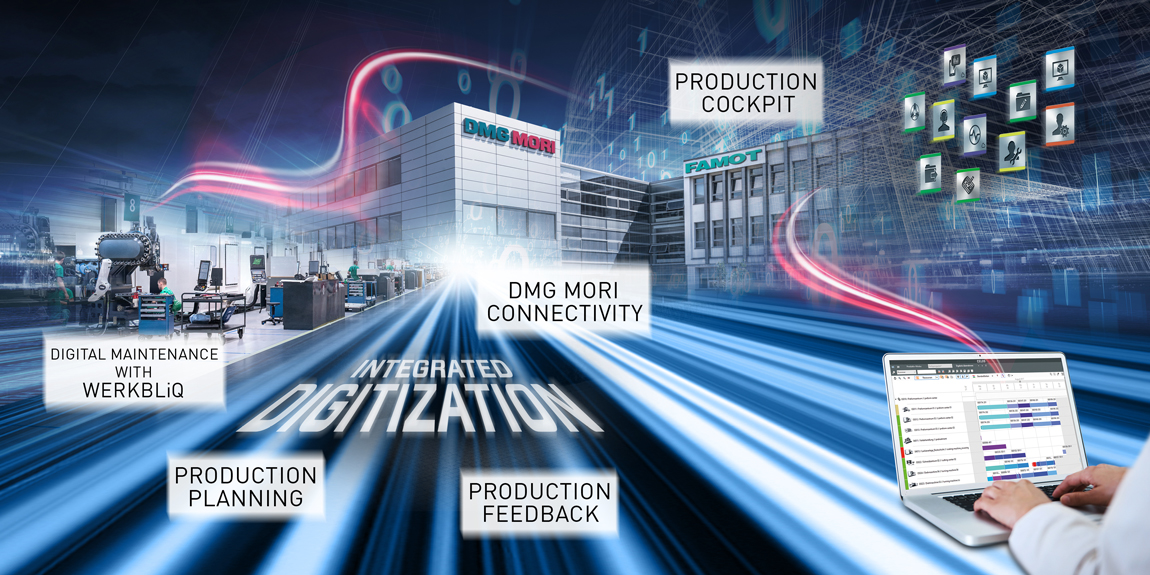 The linking of the DMG MORI IT infrastructure with regard to order management, supply chain and customer relationship was particularly decisive. All added value levels including internal workflows, systems and both controlled and manual process steps had to be seamlessly networked by FAMOT at the same time. This ranged from incoming orders in sales to maintenance management and from integrated production planning to our own MDE/BDE software for monitoring elementary key figures for mechanical processing. Zbigniew Nadstawski, CTO FAMOT/ Ulyanovsk, speaks about the objectives: "This concerns efficient, fast and safe production processes as well as a sustainable increase of productivity, quality, transparency and responsiveness. The specification sheet also listed the requirement to combine existing isolated solutions and new software systems to an integrated agile production network." Digital sister companies in the Group – in particular ISTOS with its modular applications within the PLANNING SOLUTIONS and WERKBLIQ for digital maintenance – supported FAMOT here.

A core element of the digital factory at FAMOT is the so-called "Manufacturing Service Bus". This open bus system enables the integration of different plant-specific applications into one holistic system. These include overarching applications such as ERP, HR or tool management," summarises Dr. Michael Budt. Plus the production-oriented ISTOS application for production planning, MDE/BDE, central status visualisation among other things and for master data management and variable personnel resource planning. Other applications that communicate via the "Manufacturing Service Bus" include the web-based service platform WERKBLIQ from the DMG MORI subsidiary of the same name. Alone the over 2,000 mappings produced indicate the relevance of the "Manufacturing Service Bus". These are (in part bi-directional) links between the fields of the different applications.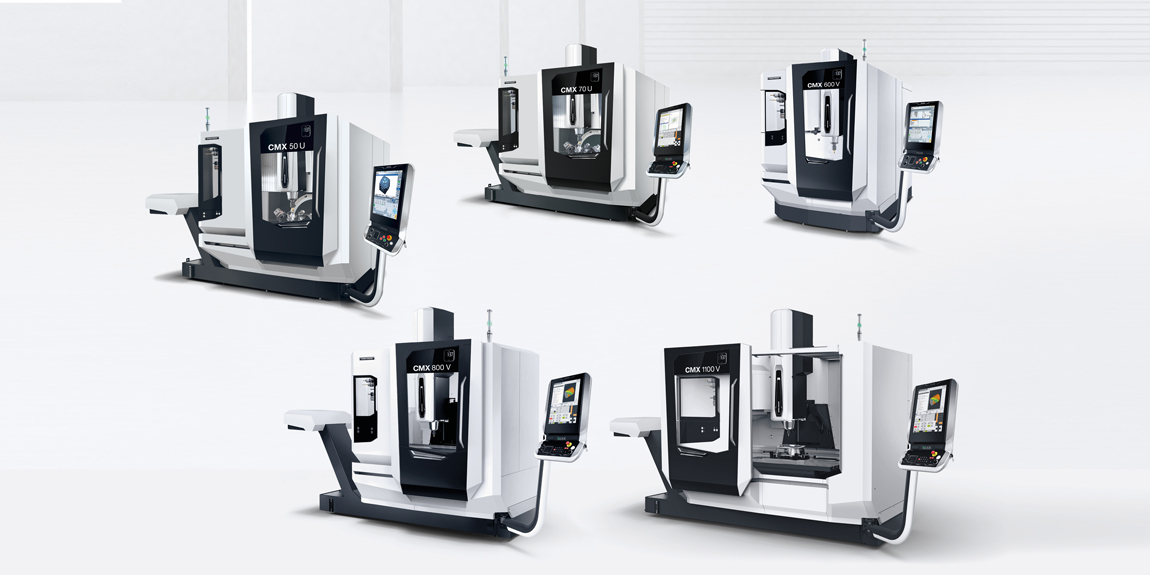 Local production: Increased volume of CLX and CMX machines
The continuously growing order volume at FAMOT was one major reason for the extension and modernization of the plant. By 2020, the  worldwide production is to achieve more than 2,000 of CLX universal turning machines as well as CMX V and CMX U machining centers. The portfolio includes ideal solutions for almost every customer requirement ranging from the CMX 600 V to the large CMX 1100 V with 1,100 mm X-axis. The vertical machining centers are available with 19" DMG MORI SLIMline multi-touch control panel and SIEMENS or HEIDENHAIN. Complex 5-axis machining is covered with both the compact CMX 50 U and CMX 70 U, which can now be equipped with 12,000 rpm or 15,000 rpm inlineMASTER spindles that offer 36 month warranty without hourly limitation (also available for CMX V models). The 5-axis maching centers can be ordered with 19" DMG MORI SLIMline multi-touch control panel and SIEMENS or HEIDENHAIN. The CLX is extended now by the new CLX 750, the world premiere 2019 in this segment, and are available with modern 3D control technology from SIEMENS or FANUC, while exclusive DMG MORI technology cycles like Alternating Speed, the Easy Tool Monitoring 2.0 or the Multi-Threading Cycle enable easy and efficient machining. The IoTconnector is part of the standard equipment of all CLX and CMX machines.