01/15/2016
LASERTEC & ULTRASONIC News 01.2016
Market Leader in 5-axis ULTRASONIC Grinding of Advanced Materials
Also at this year´s Grindtec 2016 in Augsburg (16. – 19.3.) DMG MORI will again be presented in Hall 2 (Booth Nr. 2055) with 4 innovative machine exhibits. Beside its expertise in the field of LASERTEC machining of PCD / CVD-D precision tools DMG MORI will also focus on its expertise as being the market leader in 5-axis ULTRASONIC grinding of Advanced Materials.
The ULTRASONIC 20 linear, which will have its world premiere on the DMG MORI Open House in Pfronten, will be also presented on the Grindtec. The ULTRASONIC 20 linear is a new 5-axis ULTRASONIC grinding machine being capable to machine high-tech materials like carbide, glass or technical ceramics in an efficient and most economical way. Increased productivity, highest accuracy and the best possible surface finish as well as better tool life are just a few benefits using this type of technology. The ULTRASONIC 20 linear is the most compact, precise and at the same time the most dynamic 5-axis grinding machine from DMG MORI.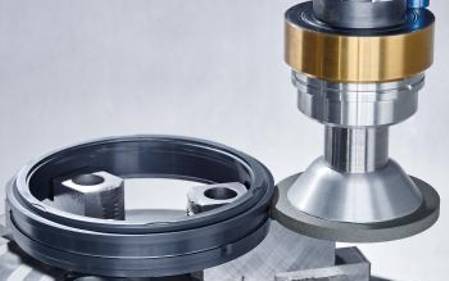 The ULTRASONIC grinding enables the economic manufacturing of complex workpiece geometries with up to 5 axes in sophisticated high-tech materials. The specific kinematic interference of the tool rotation with an additional oscillation in longitudinal direction causes a reduction of the prevalent process forces up to 40% towards a conventional machining. According to the requirement of the workpiece it facilitates higher feed rates and infeed, improved tool lifetime or distinctly enhanced surface roughness until Ra < 0,1 µm. Furthermore submits the reduction of process forces through ULTRASONIC the assembly of filigree light-weight structures.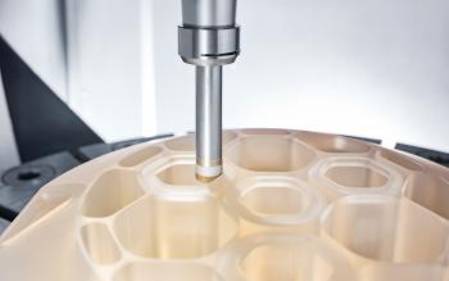 The manufacturing of high-precision and complex workpieces requires preferably flexible and universal machine solutions. Due to the patented ULTRASONIC technology integration in 5-axis machining centers of DMG MORI it is possible to economically manufacture complex workpieces in a few settings. To machine rotational symmetrical parts there is optionally a mill-turn functionality available. Special ULTRASONIC cycles can be used for ambitious grinding of outer and inner workpiece diameters. This is giving the user the opportunity to machine a complex part in one machine.