09/30/2015
LASERTEC & ULTRASONIC News 01.2015
FACC AG - Outstanding reliability with travelling column concept and ultrasonic machining
With the ULTRASONIC 360 linear, FACC has reduced process forces in composite components by up to 40 per cent

FACC AG, based in Ried, Austria, is one of the top-tier suppliers of the aviation industry. With over 3,000 employees, the company develops and produces interior, structural and wing components as well as jet engine-components and -covers. In order to counter the high cost pressure in the field of aviation technology, FACC relies on innovative and cost-effective manufacturing technology. An ULTRASONIC 360 linear from DMG MORI was recently installed to mill and drill titanium, carbon or hybrid spoilers and flaps. The proven travelling column concept in connection with cutting-edge ultrasonic machining could more than halve machining times.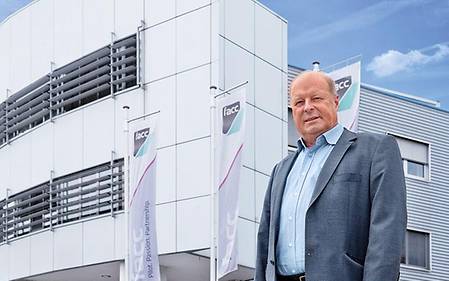 By saving money on fuel consumption, aviation companies will be able to cut their costs significantly. This is why the topic of lightweight construction will continue to dominate aviation technology. This is the very field in which FACC AG is a successful supplier to well-known aircraft manufacturers. 'Carbon and titanium components greatly help to reduce weight', explains Johann Stehrer, Head of Industrial Engineering at FACC. As a supplier, you have to meet the extremely high requirements of your clients in order to remain competitive.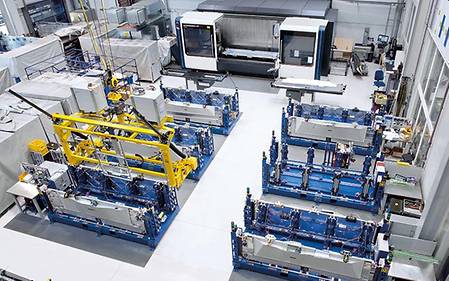 With years of experience and expertise, FACC has become one of the most significant providers of lightweight components, yet its success is not based solely on its technical skills, as Johann Stehrer explains: 'The price pressure is so high that we too have to continuously optimise our processes.' This involves investments in innovative manufacturing technology. 'To date, we have installed many portal machines which are large enough to process a wide range of components. This makes us highly flexible.' For manufacturing brake flaps, they recently discovered the dynamic, powerful travelling column concept from DMG MORI.

Highly stiff and dynamic travelling column machine for ULTRASONIC machining
In the ULTRASONIC 360 linear, DMG MORI has brought together the established travelling column and cutting-edge ultrasonic technology. The rotation of the milling head is combined with an oscillating longitudinal movement. This reduces process forces by up to 40 per cent, thereby preserving tools and producing significantly higher surface quality. And there is another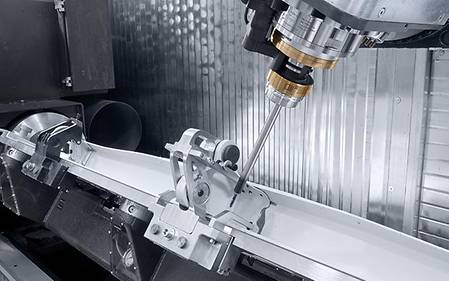 In addition to its high machining quality, the ULTRASONIC 360 linear works extremely efficiently. Even in the run-up, simulations predicted considerably shorter machining times. In practice, these were cut by more than half from 30 to 14 minutes. Johann Stehrer considers the combination of a travelling column machine and ULTRASONIC technology to be a decisive advantage: 'The interplay between the dynamic and highly stiff machine construction with linear drive and the up to three-times higher cutting rate of the milling process protected by ULTRASONIC technology works perfectly and is extremely reliable.' This is greatly due to the tool service lives. 'We can machine up to 15 components with one milling head', says Johann Stehrer.

When we consider the utilisation of the machines, process reliability is a crucial factor in everyday machining. A 'shipset' of 16 brake flaps is always manufactured per aircraft. Between 10 and 12 of these shipsets are manufactured per aircraft model per month. Johann Stehrer explains: 'We get the most out of the ULTRASONIC 360 linear through three-shift operation, which enables us to deliver the required quantities and work efficiently.'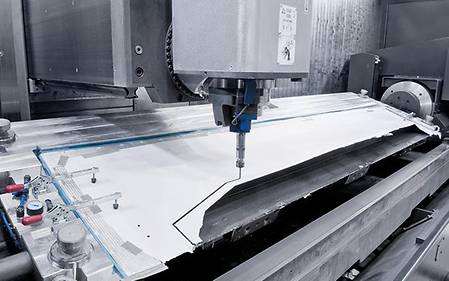 Johann Stehrer rates the project involving brake flap machining on the ULTRASONIC 360 linear as a resounding success. Once you have overcome all of the challenges posed by the difficult components, working on the machine is a milestone: 'It shows us that investing in cutting-edge technology is the most sensible means of working efficiently in the long term.'