10/26/2019
Open House Pleszew 2019
Energy efficient production of parts of up to 40,000 kg  
During the Open House in Pleszew, DMG MORI presented the new XXL Machining hall as the latest extension at FAMOT tailored for machining parts of up to 40,000 kg on a total of 6,100 m² floor space.
Founded in 1877, FAMOT Pleszew Sp. z o. o. with its around 700 employees is one of the most traditional of all DMG MORI plants. With investments amounting to a total of more than 100 million Euro, DMG MORI has extended the factory – one of the largest within the DMG MORI Group – to a total under roof area of over 50,000 m² in 2019. After the Grand Opening in 2018 FAMOT celebrated a new highlight during the Open House in Pleszew from October 22nd to 25th, 2019. DMG MORI presented the latest extension of FAMOT, the brand new XXL Machining hall, one of the most modern and energy efficient machining facilities in the world for very big components.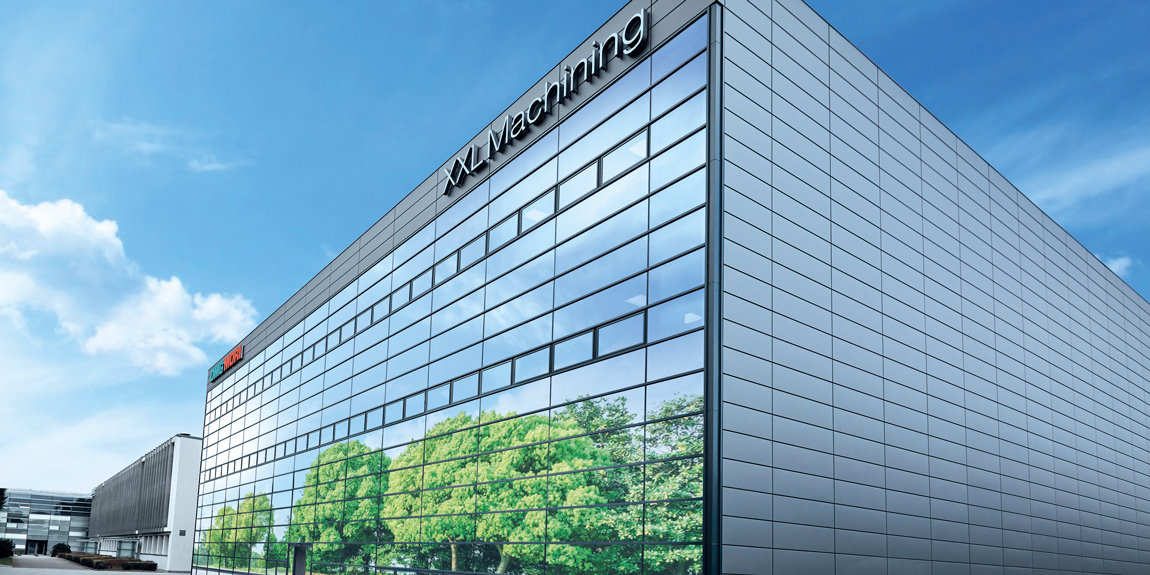 Tailored for maximum production capacity for very large workpieces up to 40,000 kg, the new FAMOT XXL Machining Hall is one of the most modern and energy efficient machining facilities in the world for very big components. On a total of 6,100 m2 floor space, DMG MORI uses two DMU 1000 Special Edition with double table for the machining of XXL parts as well as three DMC 340 U and three DMC 210 U. The DMU 1000 Special Edition is the biggest machine that DMG MORI ever built.
Automated machining thanks to Linear Pallet Pool 160
All three machining centers DMC 210 U are connected to the Linear Pallet Pool 160 system from DMG MORI securing the 24/7 machining by automation. These allow the factory to extend the production capacities in the range of big and medium parts. Thanks to the LPP system setup times have been fully optimized. The operators can now concentrate on loading the 22 pallets at two rotary, and therefore ergonomic, setup stations and have time to operate several machines in parallel.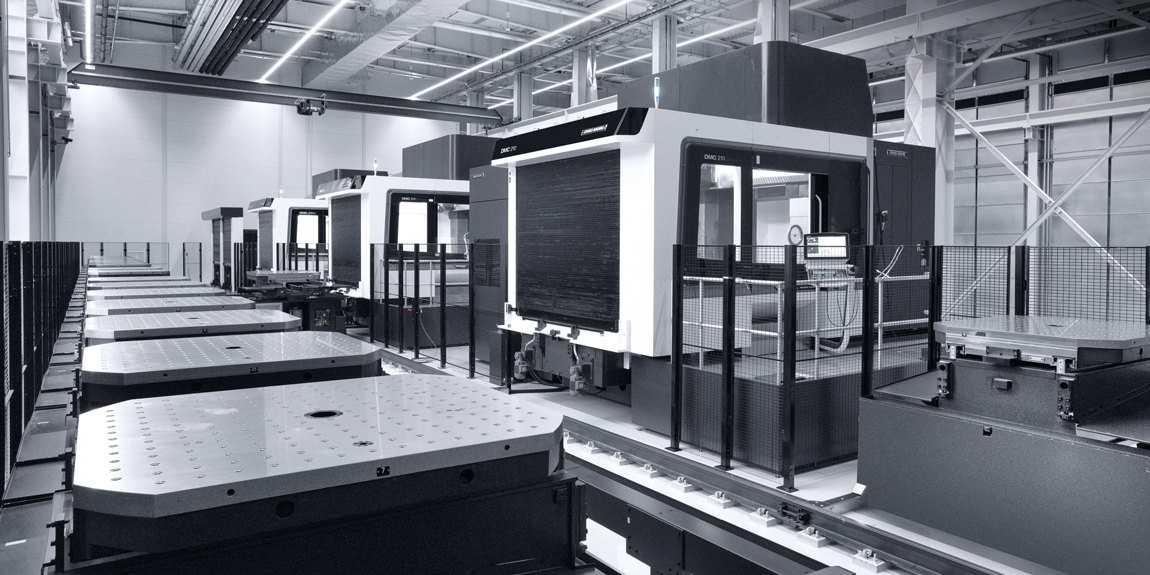 Innovative energy concept  
An innovative tempering system with ±1oC in 24 hours and ±0,5 per 1 hour accuracy guarantees an adequate environment for precision machining, whereas the intelligent facility management generates total savings of 770.000 KWh / year (512 tons CO2). This special solution for precision temperature regulation, thanks to floor heating and floor cooling and very accurate gravity air flowing system operated by central monitoring and control, guarantees inside constant temperature of 23oC. In this way, the new XXL Machining hall is not only the most modern, but also energy-efficient production hall worldwide. What is more, the XXL Machining hall is equipped with a central coolant filtration system and central chip evacuation system.
Fully digitized machining processes in the new XXL Machining Hall
Unmanned automated guided vehicles handle parts efficiently and a TULIP dedicated casting tracking system ensures an innovative material flow. Also for the management of tools, FAMOT has developed its own logistic solution. In connection with TULIP apps, the tool preparation process is transparent and fully digitized. All machines are fully integrated into our Digital Factory components, incl. ISTOS Planning Solution for production planning and monitoring, WERKBLiQ for digital maintenance and Connectivity incl. IoT connector to monitor machine status live. This all enables to focus on productivity and efficiency.