09/21/2015
EMO 2015, CELOS from DMG MORI
CELOS with 5 new APPs in 2015
DMG MORI will be presenting CELOS at the EMO with a total of 16 APPs and as a PC version.
With CELOS, DMG MORI has produced a common user interface with a unique multi-touch screen for all new high-tech machines. Structuring by means of APPs makes CELOS as easy to operate as a smart phone. As a result, users benefit from a 30% saving in setup time and 50% less effort for calculating technical values and searching for important information. The latest CELOS version will be available from April 2016 and presented for the first time at the EMO trade fair in Milan. Also on display, here will be a PC version of CELOS for continuous production planning in production engineering with direct connection to the machines.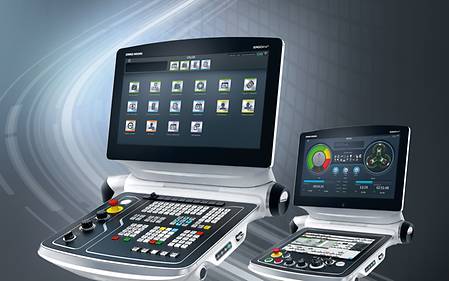 As an APP-based control and operating software package, CELOS from DMG MORI enables consistent management, documentation and visualization of order, process and machine data. It also simplifies, standardizes and automates operation of the machine. The version of CELOS to be presented in Milan now offers 16 APPs. It includes five new APPs.

The 5 new CELOS APPs
Similar to a smart phone, users have direct access to all available applications via the "CELOS APP MENU". The CELOS APPs are divided into five groups for production, utilities, support, configuration and machine views. The five new CELOS APPs specifically target a further improvement in production engineering and company organization, and provide optimized applications and service planning of DMG MORI machines.

PALLET CHANGER
Simple handling of 2 or 3 pallets.
Error-free prioritization, setup and monitoring of automated production
Intuitive assignment of a job to a pallet
Reliable transfer of all NC programs to the CNC
SERVICE AGENT
Maintenance carried out in house and scheduled maintenance ensure trouble-free production 
Overview of all maintenance tasks on the machine
Advance notice of scheduled maintenance and service activities
Display of all required spare parts and equipment
Support during implementation
TOOL HANDLING
Automated loading and unloading lists reduce tooling times
Intuitive overview of all tools registered on the controller
Display of all tools required for a job including automatic creation of a loading list
Creation of an unloading list through automatic detection of all tools not required for the next jobs
JOB SCHEDULER
Machine-related job order planning improves utilization and production flow
Recording, management and scheduling of individual jobs for production
Assignment and transfer of jobs to machine(s)
Overview of complete job order status on all machines
MESSENGER
Immediate detection of downtimes increases efficiency in the production
Clear machine live status of all networked machines
Detail view of each individual machine
Evaluation of machine operating time, downtimes and faults 
CELOS as PC version
Along with the 5 new CELOS APPS, DMG MORI is once again extending the range of applications and services of its revolutionary software with the new PC version. Once users have installed CELOS on their PC, all CELOS functions will be instantly available to them. The new CELOS version is used by customers to optimally plan and control their production process directly during the production engineering phase and to monitor all machines.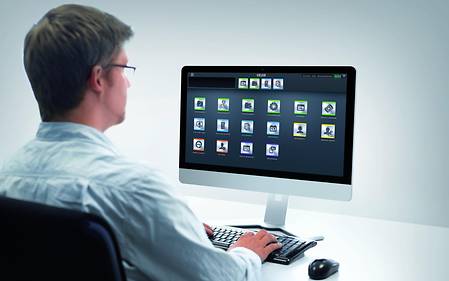 The CELOS PC version also provides the option to incorporate any machine or equipment in an integral CELOS periphery. For this purpose, the CELOS PC version must simply be made available close to the machine to enable the job order data to be retrieved here for the various machines in the production facility. Planning and production become one with the CELOS PC version. CELOS is therefore the key element for networked, intelligent production aimed at Industry 4.0.