03/25/2022
DMG MORI Medical Excellence Center Wernau
"Medical competence from conception to process qualification"
Industry expertise in medical technology: on April 6 and 7, 2022, DMG MORI will officially open its fourth Medical Excellence Center worldwide at the Wernau location.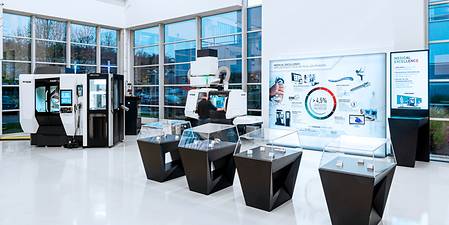 From 2016 on, the DMG MORI Medical Excellence Center has been supporting customers in the design and implementation of production solutions for medical technology applications. Since DMG MORI has already successfully offered this support in Seebach, Chicago and Shanghai, Wernau now follows as a fourth location, where the many years of experience and industry-specific expertise come together. Horst Lindner, responsible for the DMG MORI Medical Excellence Center, Ralf Riedemann, Executive Officer in the Application Technology division, and Marcus Krüger, Key Account Medical, explain what makes the new Medical Excellence Center so attractive.
What makes the DMG MORI Medical Excellence Center so interesting for customers and users that you have already established four locations with this industry expertise?
Lindner: Medical technology is a market that has seen continuous and in some cases high growth rates, in some cases up to 20 percent over four years, if you look at the development in orthopedic technology. Many operations were postponed during the Corona crisis, but the long-term trend is unbroken. Population growth and the ever-increasing proportion of people over 65 are fueling this growth, as are technological advances. This results in a greater need for medical technology production expertise – both on the part of our customers and in our own portfolio. This is because, in addition to industry giants and experienced suppliers from the medical technology sector, we also advise companies that are just entering this field in order to participate in the economic growth. Challenges here include, for example, certification, flexibility, new materials or even new technologies such as additive manufacturing.
What kind of companies are these?
Krüger: The range is diverse, but mostly they are suppliers from other demanding industries such as the aerospace sector or automotive engineering. There, of course, extensive know-how in machining is available, but medical technology makes its own demands on production, some of which are much higher. Suppliers in the automotive industry tend to think in terms of large series rather than individual components. Titanium or cobalt chrome alloys are also rarely used there. Experts for aerospace components know the demanding materials well and are also familiar with the documentation in the area of quality assurance. However, the regulations for products that are implanted in the human body go a whole step further.
Riedemann: For example, complete documentation over a period of 25 years is required here. At the Grand Opening of the Medical Excellence Center at the Wernau site, Dr. Wolfgang Sening, Managing Director of senetics healthcare group GmbH & Co.KG, will give a presentation on medical device regulation, in which he will outline important news and regulatory requirements for medical technology.
You already support customers in Seebach, Chicago and Shanghai. What led you to open the second German DMG MORI Medical Excellence Center in Wernau?
Lindner: Basically, the reason for the global positioning of the Medical Excellence Centers is that we want to be as close to the customer as possible at all times. This was also a key argument in favor of Wernau as a further location. Medical technology is traditionally very strongly represented around Tuttlingen and also in Switzerland. Both regions are within a radius of less than two hours.
Riedemann: In addition, Wernau serves as a link for our Japanese products. The NTX 1000 2nd Generation, for example, has proven itself for many years as a highly productive turn & mill center in the production of implants and surgical instruments. Its smaller sister model, the new NTX 500, is becoming at least as successful in the medical technology sector because its compact dimensions harmonize perfectly with the often tight production spaces. Both machines are available to our application engineers in Wernau, automated of course – the NTX 1000 2nd Generation with a Robo2Go and the NTX 500 with an integrated robot for workpiece handling.
How important is automation in medical technology?
Riedemann: Unlike in automotive engineering, of course, it is rarely a matter of large-scale production. Implants, for example, are becoming increasingly individualized. Nevertheless, competitive pressure requires economical processes here as well, so that flexible automation solutions in particular, such as the robots in the case of the NTX models, are becoming increasingly important. Thus, the DMP 35 – which is produced at the Seebach site – also has a place in Wernau. The compact machining center is equipped with a WH 3 workpiece handling system so that it enables autonomous 6-sided complete machining.
Lindner: Bone screws are another example of the need for flexible automation solutions because they exist in a wide variety of sizes and shapes. With the automatic lathes of the SPRINT series – a SPRINT 20|8 is also located in Wernau – users can even produce complex bone screws highly economically thanks to bar feeders.
The DMG MORI Technology Excellence Centers rely on close cooperation with customers. What does that look like in the case of the Medical Excellence Centers?
Krüger: Our application engineers are involved in customer projects at a very early stage so that they can work out an optimal process. This applies equally to smaller manufacturing solutions and complete turnkey projects. We think holistically, from conception through programming and actual production to qualification of the entire process. The demonstration room in Wernau has two measuring machines to fully cover this range of services.
What developments do you expect in the future in the medical sector at manufacturing level?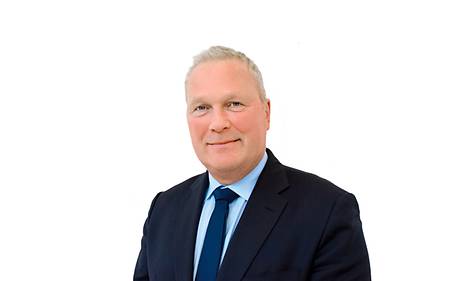 Riedemann: We are seeing a trend towards technology integration in many industries – within the machine as well as in the entire process. Additive manufacturing is a good example. It can be used to build up implants in a highly individualized and near-net-shape manner, which considerably reduces the subsequent effort in machining. For such cases, the Medical Excellence Center is in close exchange with LASERTEC locations in Bielefeld and Pfronten, so that we can support our customers holistically in this area as well.
Lindner: Since both the demand for medical technology products and the number of suppliers in the industry will increase, efficiency improvements will play a decisive role. We achieve this through the aforementioned automation measures and through increasingly innovative software solutions, for example for monitoring in real time or measurement on the machine. Processes can be effectively optimized on the basis of such data, which secures competitiveness in the long term.