09/15/2016
AMB 2016 - Evolution to CLX / CMX
AMB 2016 - Evolution to CLX / CMX
As part of a strategic product evolution within the DMG MORI group, the ECOLINE is gradually changing from being a classic machine offer to becoming a customer-orientated basis for holistic manufacturing solutions 
Evolution to CLX / CMX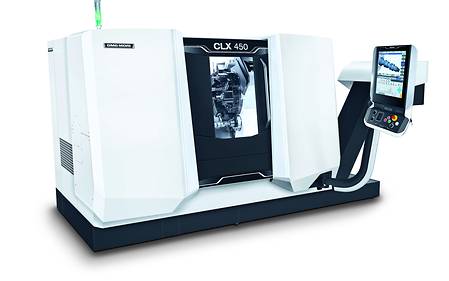 The series is divided into the CLX series of basic universal lathes, the CMX V series of basic vertical machining centers and the basic universal milling machines of the CMX U generation.

Whereas the fundamental performance criteria of a machine used to be the key issues for an investment decision, the overall performance of a machining solution is more important for the users of today. This applies worldwide and independently of the performance class of a machine or the industry segment of the customer. That is why DMG MORI is now consistently changing its basic machine program from a product to a solution offer in an evolutionary process – with a new portfolio of technology, software solutions and applications that, as part of a time and development schedule, will gradually be expanded to a comprehensive modular building block system offering a multitude of possibilities.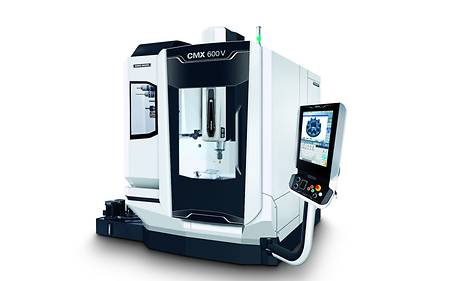 As a result DMG MORI's entire range of technological performance will be opened up for the users of CLX and CMX machines. This applies, among other things, to the extensive optional diversity of equipment in the field of spindle technology, for example. The evolutionary character of the new basic machines is, however, also evident in the optional Y-axis with its 60 mm travel path for milling operations on the CLX 450 lathes, the optional NC rotary table for efficient 4-sided machining in the case of the CMX V or the accelerated rapid traverse and the tool magazine with virtually double the former capacity in the case of the CMX U in the new design.

And it also applies to the multitude of 3D control options including access to the exclusive DMG MORI technology cycles as well as other revolutionary software options. This makes DMG MORI the only manufacturer in the world that equips its machines with the leading 3D control systems from SIEMENS, HEIDENHAIN, FANUC and MITSUBISHI. Especially a particular benefit for the CMX V series, which can as of now also be equipped with a HEIDENHAIN control. In addition, a completely new dimension in automation ability is to be realized. Plus customers from all over the world will be given access to the extensive training and advanced training programs of the DMG MORI Academy.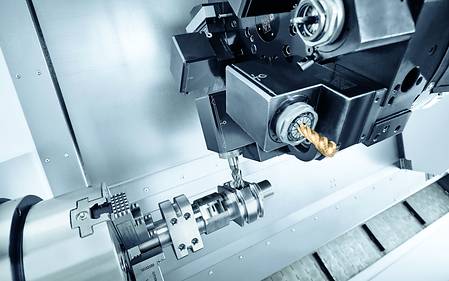 Thanks to its integration in the overall portfolio, the basic sector will gain greatly in importance within the framework of the DMG MORI global innovation strategy. This will of course entail no restrictions for previous ECOLINE users. On the contrary: the new training and advance training programs of the DMG MORI Academy will apply 1:1 for existing ECOLINE machines in addition to the already familiar services and renowned high quality and availability of spare parts.