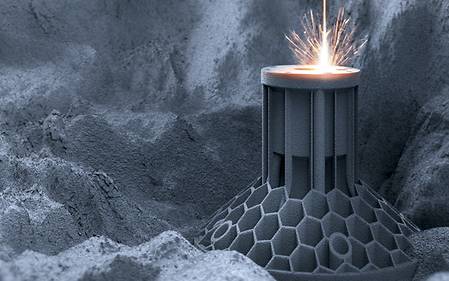 Infinite options
Conformal channels offer revolutionary cooling options, e.g. for injection mould tools, minimising production cycles.
Integrated channels reduce heat load of highly stressed guide vanes in engine combustion chambers. This maximises efficiency and reduces fuel consumption.
Additive methods for producing crowns and bridges are already being used in dental technology.
Even the most complex hydraulic or pneumatic valves can be created flexibly with the minimum use of material.
Functional prototypes can be built overnight using series production materials. Development times are reduced by weeks or even months.