04/24/2023
SPN Schwaben Präzision Fritz Hopf GmbH
DMG MORI gearSKIVING for Complete Machining of Gears
The story of today's SPN Schwaben Präzision Fritz Hopf GmbH began in 1919 with a mechanical workshop for gear production and contract gear manufacture in Glashütte, Saxony. Today, over 300 employees develop and produce customized drive solutions for the energy, textile and mechanical engineering sectors and increasingly also for the aerospace industry.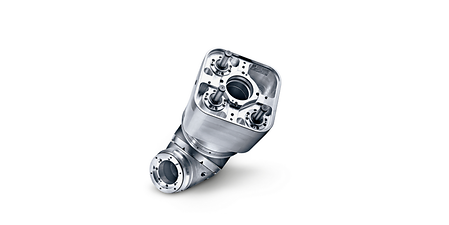 The diverse range of machines on the shopfloor has been increased since 2015 to include several machine tools from DMG MORI, among them a CTX beta 1250 TC 4A, a CTX beta 800, a DMU 40 eVo, an NHX 4000 and a CLX 450.
"Precision craftsmanship with heart and soul", is the guiding principle followed rigorously at SPN Schwaben Präzision. For Rainer Hertle, Technical Managing Director of SPN Schwaben Präzision, the core values of the company derive from this: "We stand for individual customer orientation, precision and reliability." Despite coming from different industries, their customers have very similar requirements. The focus is always on durability, maintenance- friendliness and high standards of safety. "We produce gears for landing flaps or undercarriage parts, for example – all safety- critical components", says Stefan Ohmüller, responsible for production technologies at SPN Schwaben Präzision. The company purchased its first DMG MORI machine tools in 2015. A uniform user interface was one of the determining factors for the purchase. "This makes it easier for our employees to operate several machines", explains Stefan Ohmüller. So, for example, a machinist from the milling section can produce complex workpieces such as robot grippers or ring gears on the CTX beta 1250 TC 4A turning centre. To ensure maximum milling performance, the CTX beta 1250 TC 4A is equipped with a 20,000 rpm and 120 Nm compactMASTER turn-mill spindle.
DMG MORI gearMILL and gearSKIVING for complete machining of gears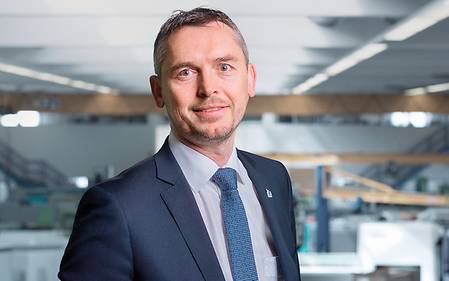 Gear cutting is an essential part of the drive solutions realized by SPN Schwaben Präzision. This is carried out for the most part on special gear cutting machines. However, since 2017 the team has also fallen back on the CTX beta 1250 TC 4A when there are capacity bottlenecks. At that time the machine was retrofitted with the DMG MORI technology cycles gearMILL and gearSKIVING. "With the aid of these cycles we can cut gears at short notice, quickly and with a high level of accuracy", Stefan Ohmüller tells us. In addition the CTX beta 1250 TC 4A offers the possibility of complete processing of gears in a single set-up.
NHX 4000 – speedMASTER spindle with 36-month warranty
SPN Schwaben Präzision boosted its milling capacity in 2018 with an NHX 4000 from DMG MORI. On the one hand the app-based user interface CELOS was once again a deciding factor for the purchase. On the other hand Stefan Ohmüller and his colleagues were impressed by the high level of productivity of the horizontal machining center both in the production of single parts as well as small batches.
State-of-the-art production technology for training purposes 
The latest acquisition by SPN Schwaben Präzision was a CLX 450 for the training workshop. "Firstly we can familiarize our young trainees with modern machine tool technology from the very start of their training", says Stefan Ohmüller, "and secondly our training program is production oriented, so a wellequipped, universal turning machine is ideal for this purpose." A 426 Nm and 4,000 rpm spindle drive plus a Y-axis are just two features of the CLX 450.
On the path to a digital future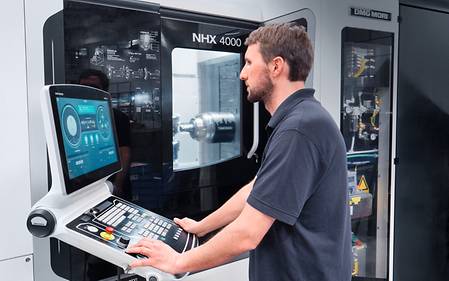 In their anniversary year, Rainer Hertle is looking to the future: "With our 'SPN goes 4.0' strategy we are addressing the challenges of digitization. From winning new customers through production to logistics, we intend to digitalize and automate our processes as far as possible." 
SPN Schwaben Präzision Fritz Hopf GmbH
Fritz-Hopf-Straße 1
86720 Nördlingen, Germany