06/19/2023
SET Mühendislik Sanayi ve Ticaret Ltd. Şti
6-Sided turn-mill complete machining in mold making
SET Mühendislik Sanayi ve Ticaret Ltd. Şti from Istanbul, with its owners Mr. Celalettin Aydemir (Senior Mechanical Engineer) and Ms. Hale Gürçay (Chemical Engineer), has been a competent partner to the glass industry for more than 30 years, particularly for the manufacture of molds and accessories for so-called individual section machines.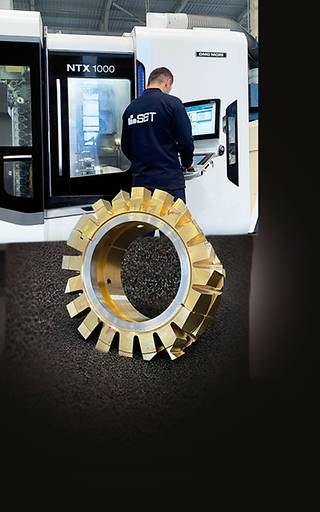 Well-known customers trust the quality awareness of SET Engineering. The integrated 5-axis and 6-sided precision machining on three NTX 1000 Turn & Mill centers is regarded as the manufacturing key to the company's success.
High manufacturing depth and full service mentality
"We manufacture each mold and each component in-house with a high manufacturing depth, maximum precision and documented care in order to achieve certified fulfillment of the extreme requirements of international customers," reports managing director Ergun Tanaçan. In this context, he is proud of the team of employees, which can exploit the potential of the innovative process chain perfectly at all times thanks to the comprehensive training measures. Tanaçan then mentions the full service mentality of his company as another pillar of the business success.