02/07/2022
REFACCIONES NEUMÁTICAS LA PAZ, S.A. DE C.V.
PRODUCTION EFFICIENCY IN A SINGLE SETUP
In almost 50 years since its foundation Refacciones Neumáticas la Paz (RNP) from Matehuala, Mexico, has grown to become a leading manufacturer of hydraulic and pneumatic drills for underground mining.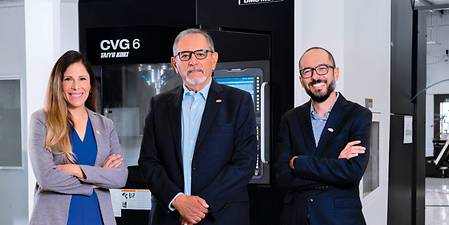 Thanks to various representations in Chile and Peru, an authorized distributor in China, as well as clients in Colombia, France, South Africa, Canada, Nicaragua, Colombia, among other countries, RNP is steadily advancing internationally. At the headquarters 240 experienced employees guarantee an innovative development of reliable products always attached to the highest standards of technology and quality supported by CNC machining technology from DMG MORI. The 21 models RNP has installed over the years are eleven turning centers, six machining centers and four TAIYO KOKI vertical grinding machines.
"We offer high performance and customized products as well as service that help our customers being more efficient in their drilling operations," says Maria Fernandez, Commercial Director. According to her this requires working closely together with customers. "By listening and understanding their needs we can always help them achieve their goals." With their high value and yet low-cost products RNP serves companies mainly in Latin and South America, but Maria Fernandez adds: "We are increasing our market share in many other countries as well, for example in North America and Asia."
Two universal machining centers instead of ten 3-axis machine tools
With this growth RNP has to increase production capacities, as well. Simply implementing more machine tools would have been too space-consuming and not really efficient as José Padilla, Project Manager, recalls: "The aim was to optimize our productivity in manufacturing." Up to this point RNP had used 3-axis machine tools. "In 3 + 2 axis machining we found a solution that would reduce the number of setups drastically." The first two models RNP bought from DMG MORI – a DMU 50 and DMU 70 – were able to replace ten of the old 3-axis machine tools. Looking at today's machine park at RNP this experience has led to a strong and lasting partnership with DMG MORI.
DMG MORI from turning to grinding
With the capability of machining in less setups RNP optimizes productivity as well as the precision. "Machine table indexing precision, for instance, is fundamental since we manufacture hydraulic and pneumatic products, precision on the holes' position and orientation is critical," José Padilla explains. According to him RNP manufactures a wide variety of part sizes and materials: "The main bodies of our rock drills are a good example. They are made of forged steel parts." After a first turning process on a DMG MORI SL‑403, a DMU 85 monoBLOCK machines the bodies in one setup. "Once heat treated these parts are grinded on our vertical grinders from TAIYO KOKI," he adds. With TAIYO KOKI DMG MORI offers a range of vertical grinders, among them the VERTICAL MATE 55, which RNP bought in 2021 – the fourth TAIYO KOKI in their production line.
More efficiency with DMG MORI Technology Cycles
Another example for efficient manufacturing is the production of pistons and rotation bars. Jose Padilla says: "We manufacture these parts with helical and straight splines on a NLX 2500 | 1250 – turning and gear hobbing in a single setup." Gear Hobbing is an exclusive technology cycle offered by DMG MORI. "Technology cycles like this one are a great advantage for us, because they eliminate conventional and time-consuming processes on otherwise manually operated machines."
For Jose Padilla the machining versatility offered by 5-axis machine tools and DMG MORI Technology Cycles is a key requirement: "Our production is characterized by a low volume and high mix of parts. Either in machining or grinding operations, reducing the number of setups is critical for us."
Having said this it is no surprise that two of RNP's recent investments were a CMX 70 U and several NLX turning centers.
Good relationship on all levels
DMG MORI's wide product portfolio is one decisive factor that has convinced RNP. The other is the good relationship also in terms of service as Severo Fernandez, founder and CEO mentions: "DMG MORI personnel is just a phone call away. Applications engineers and field service technicians help us with every challenge, either on a brand new machine or in our oldest DMG MORI machine."
"Customer orders have doubled since last year, so right now we are increasing floor space by 50 percent," says Severo Fernandez. He also points out that RNP is focusing on increasing its product portfolio and thus reaching more clients in other countries. "Since our production capacity must also grow, it is good to have DMG MORI as our partner."
REFACCIONES NEUMÁTICAS LA PAZ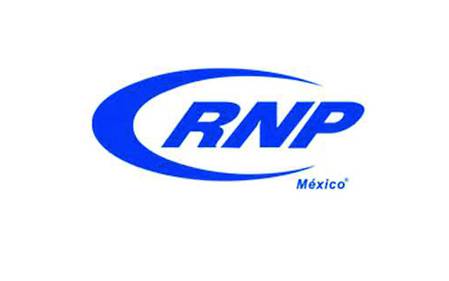 FACTS
Founded in Matehuala, SLP, México, in 1972
240 employees
Manufacturer of rockdrills for underground mining
Specialist in precision grinding and complex machining
Refacciones Neumáticas la Paz, S.A. de C.V.
Manzana "C" Lote 1
Parque Industrial C.P. 78760
Matehuala, S.L.P., México
www.rnpsa.com