01/24/2022
MODELLBAU CLAUSS GMBH & CO. KG
NOTHING IS IMPOSSIBLE
Filigree structures & conformal cooling
Modellbau Clauß GmbH & Co. KG, founded in 1948 in Neukirchen near Chemnitz in Germany, has its origins in the production of foundry patterns – initially made of wood, later of plastic and then also of metal with the advent of the first CNC machine tools. 
 The range today also includes molds and prototypes. The family business with 45 employees supplies customers from the automotive, machine building and plant engineering sectors. Modellbau Clauß has been working with turning and milling machines from DMG MORI since 2003. This was followed in 2018 by a 3D printing investment, a LASERTEC 30 SLM 2nd Generation for additive production of metal components.
"With regard to the production of models and prototypes, we benefit from ongoing development of 3D printing", states Ulli Clauß. Together with his brother Rico Clauß, they are third-generation managers and have added this technology to the company's production department. "Following the first 3D printers for plastic models, we quickly recognized the potential for the production of metal prototypes", Rico Clauß adds.
New potential and new component geometries using the powder bed process
The cooperation with DMG MORI – five machine tools are already in use at Modellbau Clauß – now also involves 3D printing. "The LASERTEC 30 SLM 2nd Generation ideally complements our machinery", says Ulli Clauß approvingly. With the powder bed machine, highly complex and filigree components, for example made of aluminum or steel, can be produced in a footprint of 300 × 300 × 300 mm. "Such geometries could not be realized subtractively." The combination of 3D printing with DMG MORI 5-axis machines allows high-precision metalcutting of additively manufactured components that cannot be produced in a conventional way. 
In such complex geometries, Rico and Ulli Clauß see the great added value of selective laser melting in a powder bed: "It enables highly complex component requirements to be met and new business fields to be opened up." Molds for producing carbon fiber wheel rims are a current example. "Thanks to the LASERTEC 30 SLM 2nd Generation, we can now realize the required conformal cooling channels."
rePLUG – safe material changeover in less than two hours
Modellbau Clauß has purchased the LASERTEC 30 SLM 2nd Generation with a total of three rePLUG powder modules. "Therefore we always have different metal powders on hand", Ulli Clauß explains. An operator can change the individual modules in less than two hours, of course without contamination. Rico Clauß also sees an advantage in the closed material cycle: "This means we have absolutely safe powder handling.
CELOS as an innovative and integral software solution
The LASERTEC 30 SLM 2nd Generation is equipped with DMG MORI's proprietary control and user interface, CELOS. Geometrically highly complex components can be programmed quickly off-line and transferred to the machine. "The process is a completely open system. In other words, all machine settings and parameters can be adapted individually", says Ulli Clauß, giving us an insight into the day-to-day use of the machine. CAM programming is carried out in the CELOS APP RDesigner based on CAD models. Heat calculation is also integrated. It calculates the mass distribution in advance and automatically adjusts the laser parameters. The CELOS APP JOB CONTROL supplies all relevant machine and job parameters – including camera-based tests and error detection of each individual component layer.
New service thanks to know-how in ADDITIVE MANUFACTURING
With experience in 3D printing, especially in the powder bed process, as well as upstream and downstream process steps such as design and post-processing, Modellbau Clauß is building a further of the company. Additive manufacturing has not yet arrived in all development departments, says Ulli Clauß: "We would like to show our customers the design freedom that is possible and support them in optimizing their components with the help of additive manufacturing."
MODELLBAU CLAUSS GMBH & CO. KG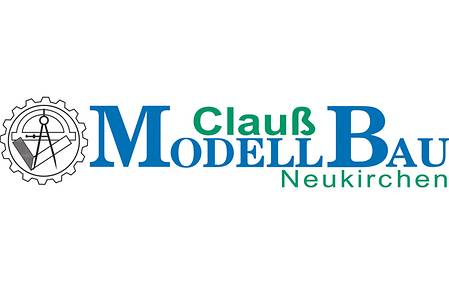 FACTS
Established in 1948 in Neukirchen near Chemnitz 
45 trained employees
Development and production of foundry patterns, molds and prototypes for automotive applications and mechanical engineering
Modellbau Clauß GmbH & Co. KG
Südstraße 16
09221 Neukirchen / Erz, Germany
www.modellbau-clauss.de