01/24/2022
MG METALLTECHNIK GMBH
DIVERSITY IN PRODUCTION THANKS TO ADDITIVE PROCESS CHAINS
MG METALLTECHNIK has expanded its performance range to include additive manufacturing with a LASERTEC 65 DED HYBRID and a LASERTEC 30 SLM from DMG MORI.
MG Metalltechnik GmbH from Matrei in East Tyrol was founded in 2006 as a manufacturing service provider for prototypes, single parts and small batches. Eleven specialists in design and production ensure trouble- free operation. Its customers include demanding companies from the automotive, aerospace and die & mold sectors. With the installation of a LASERTEC 30 SLM followed a little later by a LASERTEC 65 DED hybrid from DMG MORI, MG Metalltechnik has expanded its performance range to include a bang up-to-date trend: the additive manufacturing of metallic components.
Innovative manufacturing processes for economic success
"Innovative manufacturing processes are essential for us a contract manufacturer if we are to meet the technological demands of our customers while at the same time operating efficiently", explains Markus Mühlberger, who founded MG Metalltechnik together with Andreas Gwiggner. He goes on to tell us: "Because it is primarily complex workpieces and sophisticated component assemblies that contribute to economic success." So the two managing directors were of course open for new technologies to supplement classic machining. As the additive manufacturing of metallic components has gained in importance in recent years, they were very interested in investing in this field.
LASERTEC 30 SLM – Cooperation with the uni and HTL Lienz
A LASERTEC 30 SLM from DMG MORI was installed first as part of a university project with the Uni Lienz and HTL Lienz. "Students, among others, are trained on the powder bed machine, in order to promote a completely new approach to design", says Andreas Gwiggner. Because additive manufacturing is completely different in this aspect from subtractive processes such as metal removal. "For us, too, it was a process to the rethink manufacturing." MG Metalltechnik was also aided here by experts from the ADDITIVE INTELLIGENCE, an advisory unit of the DMG MORI Academy that supports customers explicitly with the development of additive process chains. "The challenge involved here is always to combine additive manufacturing and conventional post processing processes optimally on milling machines, so parts can be produced economically", claims Markus Mühlburger.
LASERTEC 65 DED hybrid: Laser deposition welding and 5-axis simultaneous milling in one clamping
The LASERTEC 65 DED hybrid is an additive machine that unites both manufacturing processes in one work area. The hybrid machine from DMG MORI combines laser deposition welding (Directed Energy Deposition) with powder nozzle technology and 5-axis simultaneous milling in one clamping. "The multitude of possibilities offered by this model was decisive for our purchase of the machine in 2020", recalls Andreas Gwiggner. These possibilities include firstly the manufacture of highly complex workpieces. Because in contrast to powder bed technology finishing is not carried out subsequently on a separate machine. Additive manufacturing and milling processes can be carried out alternately on the LASERTEC 65 DED hybrid machine. "This means we can insert threads or mill high-precision connecting surfaces that we could not achieve subsequently on the final component," describes Andreas Gwiggner primarily the production of prototypes and single parts. Injection mold inserts with conformal cooling were produced, for example, – impossible with conventional means.
DED hybrid – Repair and coating in original quality
Another order field has emerged since the installation of the LASERTEC 65 DED hybrid : the repair and coating of components. "Defective areas can be repaired easily by welding on new material and then milling it," claims Markus Mühlburger. "This restores the part to at least its original quality, or an even higher quality if harder materials are used." The same holds true for the coating of worn tool components, a forging die, for example. Andreas Gwiggner underlines the benefit: "The process is in principle not new, but to date the welding on of new material was carried out for the most part manually." An expensive, time-consuming process with mostly less even results. "So finishing costs are considerably lower on the LASERTEC 65 DED hybrid."
Hybrid technology for flexible utilization and new manufacturing processes
Andreas Gwiggner and Markus Mühlburger certainly do not regret the decision for a hybrid machine. The benefits mentioned speak for themselves and what is more, the LASERTEC 65 DED hybrid can also be used as a purely 5-axis machining center if the order situation requires this. However, there is little danger of this happening at MG Metalltechnik: more and more customers are recognizing the added values offered by additive manufacturing: lightweight possibilities, component assemblies with fewer parts and the repair of wear parts. Andreas Gwiggner is convinced: "With this innovative manufacturing technology in our portfolio, our future as a contract manufacturer is on sound ground."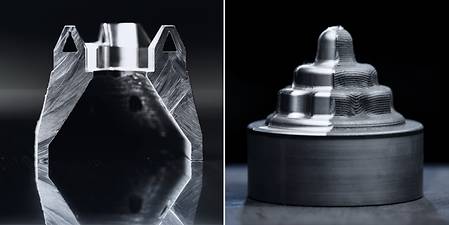 MG METALLTECHNIK GMBH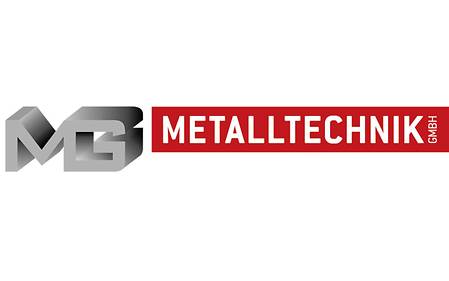 FACTS
Founded in 2006 in Matrei, East Tyrol
11 employees
Manufacturing service provider for demanding components from the Automotive sector, Aerospace and Die & Mold
MG Metalltechnik GmbH
Seblas 54
9971 Matrei in Osttirol, Austria
www.mg-metalltechnik.at