06/09/2020
Flow Meter S.P.A.
When every day counts
Thanks to the responsive DMG MORI service, Flow Meter was able to minimize a machine downtime and thus supply the Italian health care system with medical equipment that was urgently needed during the corona epidemic.
Founded in 1969, Flow Meter S.P.A. from Levate near Bergamo is a reliable developer and manufacturer of instruments for measuring, controlling and supplying fluids. Customers from over 100 countries worldwide trust in the high-quality products, which are often used in the medical technology sector. Air Liquide Healthcare or Linde-Praxair are only two of the well-known customers. When the COVID-19 virus broke out in Europe in 2020 and hit Italy particularly hard, demand in the domestic market rose immensely. To meet the high demand for components for non-invasive pulmonary ventilators, Flow Meter was more than ever dependent on reliable machinery and responsive service. DMG MORI proved its service quality during this period when the spindle of a DMU 50 T had to be replaced for the first time.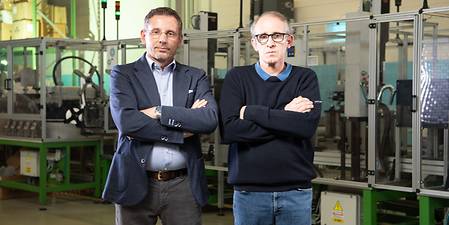 How quickly the COVID-19 virus can spread and how dangerous the disease is in some cases, became clear very early in Europe, especially in Italy - with the well-known consequences. Only with a complete lockdown it was possible to fight the epidemic. "We still do not know how long this health emergency will accompany us, but it will not be a short-term thing," predicts Paratico Roberto, CEO of Flow Meter. We must learn to adapt to this situation in order to live with the virus for the time being. "As a supplier of components for pulmonary ventilators, we see it as our duty to support doctors, nurses and volunteers in their sacrificial work."
The scarce capacities of intensive care units in Italy have clearly shown Paratico Roberto one thing: "In order to meet the rapidly increasing demand for our products, we had to put all orders from abroad on hold and maximize our production capacities for our Country". Since then, the 60-strong workforce has been working seven days a week and 18 hours a day. As threatening as the situation is, Paratico Roberto looks ahead with optimism: "Everyone is well and, unlike medical personnel, we can minimize the health risk in production".
First spindle replacement after 15 years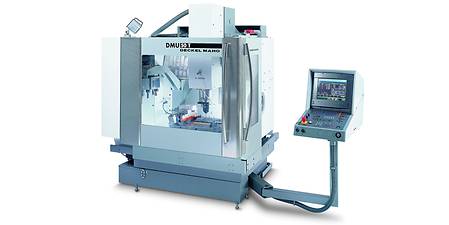 Flow Meter depends on healthy personnel as well as on an intact machine park. "Especially during this time, long machine downtimes would set us back extremely," says Paratico Roberto, assessing the situation. Therefore, reliable service is crucial. For 15 years, Flow Meter has been producing components on machine tools from DMG MORI, for example parts for flow meters on a DMU 50 T. "With this model, we had a spindle damage, which would have seriously affected production if DMG MORI had not helped so quickly". Right now, every day in production counts. "After reporting the damage to DMG MORI Service, it took only two days to get the milling machine back into operation." For this, the machine tool manufacturer replaced the old spindle – it was still the original spindle – with a new one.​​​​​​​
DMG MORI Spindle Service: 6,000 spindles in stock worldwide
With its spindle service, DMG MORI is able to repair defective spindles within a few working days or – especially in time-critical cases such as for Flow Meter – to replace them within a very short time. Since the machine tool manufacturer uses spindles developed and built in-house, customers benefit from the technical know-how of the technicians in case of a repair – after all, nobody knows the spindle as well as its manufacturer – and from the fact that only original spare parts are used. If the repair is too time-consuming, DMG MORI can guarantee the quick replacement of the spindle, because more than 6,000 spindles are in stock worldwide – a stock availability of 98 percent.
The fast processing is additionally supported by the service hotline, which is available 24 hours a day, seven days a week, and well-trained DMG MORI service technicians, who arrive promptly from local branches, professionally remove the old spindle after the initial findings and install the new one - including spindle infeed with geometry check as required. Additional balancing and a final inspection are also part of the spindle service. The quick replacement of a spindle guarantees on the one hand a quick resumption of production, on the other hand a new or reconditioned spindle brings the machine back to the state of the art.
Paratico Roberto is more than grateful for the rapid assistance - also on behalf of those who depend on the products, such as Papa Giovanni XXIII hospital in Bergamo: "Thanks to this short-term assistance, we were able to restore our production capacity in no time and continue to support Italian hospitals".