11/10/2022
Wolfgang Doose Werkzeug- & Vorrichtungsbau GmbH & Co KG
LASERTEC – Additive Manufacturing: Nothing is impossible
The history of Wolfgang Doose Werkzeug- & Vorrichtungsbau GmbH & Co KG began in a garage in Henstedt-Ulzburg in 1999. With the goal of realizing solutions that are as precise and customized as possible, the current 30-strong team supplies customers in the automotive, medical and other demanding industries.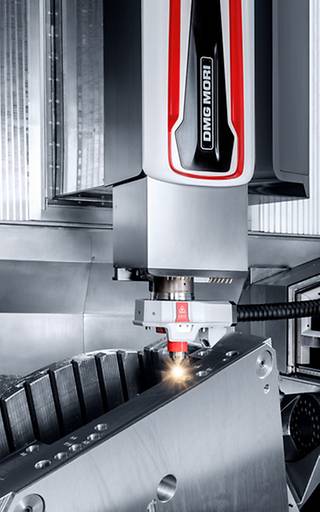 The dynamic development of W. Doose is illustrated by the modern, fully air-conditioned production plant comprising an area of 2,300 m2. It houses 18 CNC machines, including two turning centers from DMG MORI. W. Doose carries out precision machining to an accuracy of up to 2 μm across the entire production chain. Its range of services was expanded in 2021 to include additive manufacturing – again with technology from DMG MORI. With two LASERTEC 30 DUAL SLM machines and a LASERTEC 125 DED hybrid, W. Doose makes full use of the possibilities offered by metal 3D printing. 
"To achieve the Possible, we must attempt the Impossible again and again."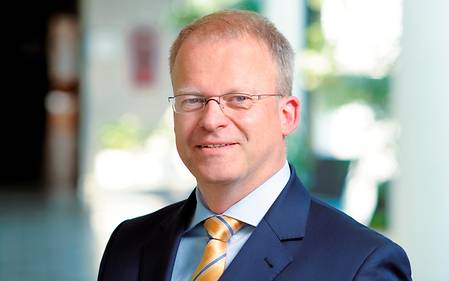 According to Dr. Hartmut Frerichs, managing director of W. Doose, the quote below left by Hermann Hesse perfectly describes the inspiration behind his team and the company. Dr. Frerichs took over from the company founder, Wolfgang Doose, in 2016. The company has a very customer-focused working style. "We take sufficient time to understand the customer's problem as best we can at the beginning of every job." This understanding, combined with the specialist's many years of experience forms the basis for a holistic and quality-conscious approach. The range of services offered by W. Doose includes traditional tool making as well as prototype and small series production. What all orders have in common: "They are demanding projects that require both a high level of expertise and high-performance, innovative manufacturing technologies." 
Acquisition of additive manufacturing technologies 
W. Doose retains its competitive edge with regular investment in manufacturing technologies. The best example is metal 3D printing. "We very often received orders where we had to rely on suppliers of additive manufacturing," says Dr. Hartmut Frerichs, looking back. Over time, an in-house facility became increasingly interesting for W. Doose. "After market research in 2021, we made a decision to work together with DMG MORI." The good experience with the existing machine tools was just as decisive as the supplier's extensive portfolio in the area of additive manufacturing.
High-quality repairs using laser deposition welding and 5-axis machining in one clamping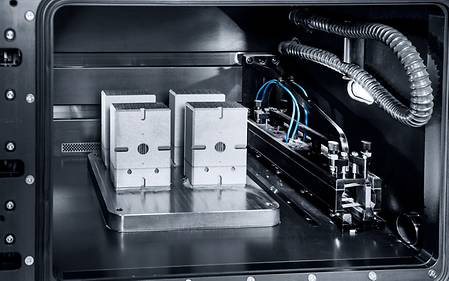 With products for the powder bed process and laser deposition welding, DMG MORI is considered to be a comprehensive provider of additive manufacturing machines. "We were able to integrate both technologies into our processes perfectly," says Dr. Hartmut Frerichs. W. Doose now uses both a LASERTEC 125 DED hybrid as well as two LASERTEC 30 DUAL SLMs. Thanks to its hybrid functionality, the former really shows its strengths especially when it comes to the repair of tool components, says Jens Retzlaff, plant manager at W. Doose: "Worn areas can be built up with the powder nozzle, which can be combined with 5-axis milling in the same setup, so that the original condition can be restored." This process is considerably less expensive and more precise than manual welding with subsequent machining. The service life of the repaired mold is also increased 3-fold by the new process.
Less space requirements: two machines in one
An additional advantage of the hybrid machine – which is based on the monoBLOCK concept – is its versatility: "We also use the LASERTEC 125 DED hybrid for machining large base plates, for example." This has a positive effect on the production space required.
LASERTEC 30 DUAL SLM: productive small series manufacturing in a powder bed
W. Doose uses the two LASERTEC 30 DUAL SLMs to achieve functionalities that would be impossible or difficult to implement using conventional machining. "This includes conformal cooling channels in tools or light component structures," says Jens Retzlaff with reference to a delicate but nevertheless stable robot gripper. "Conventionally produced grippers are entire assemblies made up of many individual parts. These come out of the powder bed almost complete." W. Doose mainly processes tool steel powders, but materials such as aluminum and titanium are also possible. "In this case we need to introduce argon instead of nitrogen as the shielding gas." The material changeover itself takes less than two hours thanks to the innovative rePLUG powder module and thus offers optimal flexibility to enable the company to react to different customer requests. 
Complete process from the powder bed to finish machining 
Equipped with two 600-watt lasers, the LASERTEC 30 DUAL SLM is extremely productive when it comes to the deposition of individual parts or small series. Unlike the LASERTEC 125 DED hybrid, 3D printing in a powder bed normally requires post-processing of the components. "This means that our CNC machines are a fixed part of the additive process chain. Nevertheless, we can often reduce post-processing to a minimum, such as for drill holes and fits," says Jens Retzlaff explaining the process.
Spare parts on demand by means of additive manufacturing 
One other area where additive manufacturing makes an important contribution at W. Doose is for manufacturing replacement parts. "We are able to faithfully reproduce the respective parts based on the component data – the LASERTEC 30 DUAL SLM is ideal for small workpieces, while the larger ones fit on the LASERTEC 125 DED hybrid," Jens Retzlaff describes the possibilities. If no data is available, the team uses a scan box that optically measures the old part with high precision.
Investment in expertise and technology 
Innovative technologies such as additive manufacturing as well as training and further education of skilled workers are important pillars of success at W. Doose. "We invest equally in both areas to ensure we can continue the successful history of the company," emphasizes Dr. Hartmut Frerichs. "After all, we would like to continue in the future to optimize quality, costs and productivity for our customers."
Wolfgang Doose Werkzeug- & Vorrichtungsbau GmbH & Co KG
Tiedenkamp 19
24558 Henstedt-Ulzburg
Germany
www.doose.de