02/21/2022
AZUMA KINZOKU SANGYO CO. LTD.
LASERTEC 30 SLM 2nd GENERATION
High-precision production of complex forms with < 6 μm surface quality
Azuma Kinzoku Sangyo Co. Ltd. was established as a foundry in 1942 in Omori, Ota-ku, Tokyo. It moved to Numazu in 1951, where customized sheet metal forming was added as a second business area in addition to the foundry. Its expertise includes production processes in which deformation can be taken into account or prevented early on during processing. It is one of the few companies in Japan that processes MMC materials (Metal Matrix Composite) – and it does so in compliance with all applicable quality standards. Azuma's latest business field is additive manufacturing.
Kentaro Tanaka, 3rd generation manager of the company, has been looking into additive manufacturing processes for metal since 2014 and is extremely enthusiastic about Additive Manufacturing (AM), because: "Due to our many years of experience in foundry technology we know a lot about materials, forms and geometries. The future of our production will be additive manufacturing, because this is where we can make the best use of our strengths."
DMG MORI has emerged as the best partner for additive manufacturing
Kentaro Tanaka scrutinized the different manufacturers extensively before procuring his first additive manufacturing machines. He was supported by the General Manager of the AM Division, Shinya Okuma, who joined the company as an AM specialist. Until 2017 it was very difficult to convince customers of the quality of additively manufactured products and to gain orders in this area. However, more and more machine producers then started to take an interest in this type of manufacture and the situation changed radically. Kentaro Tanaka has experienced a consistent increase in generatively manufactured products. While striving to expand this business field further, he kept a close eye on developments at DMG MORI. His interest was aroused in particular by the participation in REALIZER GmbH in Germany, a company with over 20 years of experience in additive manufacturing. "We heard that DMG MORI was going to bring out a new product offering functions that other manufacturers had not even considered. This information aroused our curiosity," says Kentaro Tanaka.
rePLUG – safer and faster Material change in less than two hours
In 2018 Azuma Kinzoku Sangyo installed the first LASERTEC 30 SLM 2nd Generation machine in its production facility, which was also the first such machine in Japan. Powder bed technology for additive manufacturing of metal parts enables a reduction in the weight of workpieces through topology optimization, the manufacture of complex forms and the production of internal channel structures. These capabilities cannot not be realized with metal removal processes. "We found the "rePLUG" powder module system for material change particularly attractive. Thanks to this module the powder can remain in a closed container, thus preventing any damage to health caused by breathing in powder. Most of all I appreciate the "safety first" concept, which complies exactly with my own attitude. Economic handling of the expensive materials and the higher degree of efficiency achieved through the time saving are, of course, other advantages of the LASERTEC 30 SLM 2nd Generation," adds Mr Tanaka.
LASERTEC SLM for unrivaled surface quality with Ra < 6 μm
Shinya Okuma, who works regularly with the machine, shares his impressions with us: "When it came to manufacturing a waveguide that could not be produced by milling or other subtractive processes, we were surprised by how the LASERTEC 30 SLM 2nd Generation was able to exceed the required surface quality of Ra = 6 μm, while machines from other manufacturers could not achieve better than Ra = 8 μm. As far as I know, such precision can only be realized with LASERTEC machines from DMG MORI. With its intuitive operation, the CELOS control and operating system also contributes to optimum usability."
DMG MORI as an integral partner for additive manufacturing
Azuma Kinzoku Sangyo now regularly receives follow-up orders for prototypes and components from the automotive and aerospace industries. Kentaro Tanaka has set his expectations higher in view of this positive business development: "Sales in the AM division are 150 % higher than in the previous year and it looks as if this is just the beginning. Additive manufacturing is regarded as mainstream for production in the automotive sector. This offers the chance of a sharp rise in production using AM in the next five to ten years. That is why we are continuously attempting to gather more expertise, so we can open a new business field as a consultant in the commissioning of AM plants. We are absolutely convinced that DMG MORI will prove a reliable partner in this undertaking."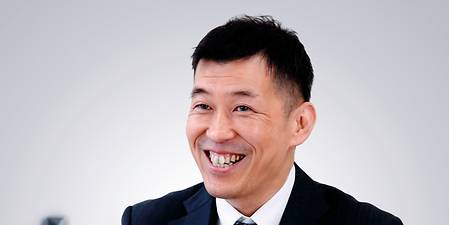 GENERATIVE MANUFACTURING IN A POWDER BED WITH A 300 × 300 × 300 mm BUILD VOLUME
HIGHLIGHTS
Highly complex components with function integration
Internal conformal cooling channels
Weight reduction due to topology optimization, lattice and honeycomb structures
High-precision build of 3D components with dynamic adaptation of the focus diameter between 70 μm and 200 μm plus layer thicknesses in the 20 – 100 μm range
rePLUG – The powder module for fast material change in < 2 h
AZUMA KINZOKU SANGYO CO., LTD.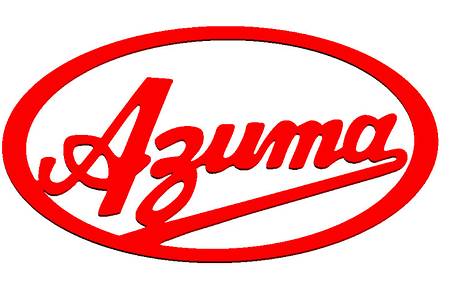 FACTS
Founded in 1942
Diverse production technologies: casting, machining and sheet forming. NEW: Entry into additive manufacturing.
Familiar with every type of material, provides suggestions for the improvement of processes for workpiece manufacture, taking material quality into consideration, for numerous customers in many different industries
Azuma Kinzoku Sangyo Co., Ltd.
Zentrale / Werk Numazu
1281-3, Ooka, Numazu-City,
Shizuoka, 410-0022, Japan
www.azuma-ks.co.jp