08/03/2020
Eisenwerk Erla GmbH
99% OK parts thanks to automated production on 18 linked NLX 2500|700s
Linked systems, each comprising three NLX 2500|700s from DMG MORI, have enabled Eisenwerk Erla to develop from a modern jobbing foundry to a future-oriented full-liner.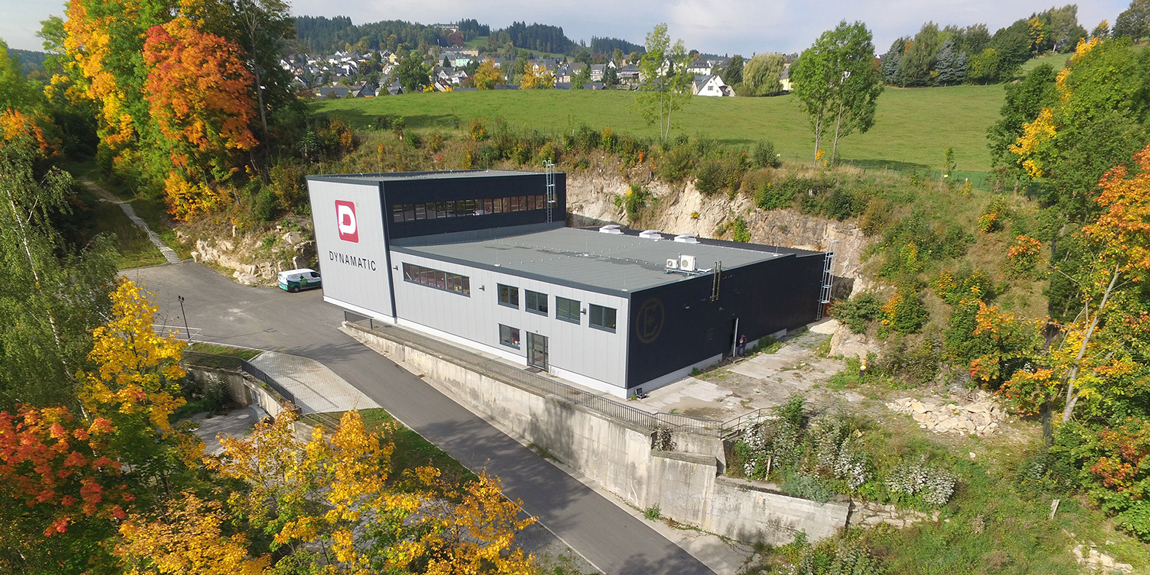 In the course of its more than 600-year history, Eisenwerk Erla GmbH in the Saxon town of Schwarzenberg has become one of Germany's most efficient and most up-to-date jobbing foundries. Under the brand name JKM Erla Automotive the 340 employees develop, produce and finish high-quality castings made of all modern cast iron materials – from large series automotive castings with complicated and core-intensive constructions made of high-alloy materials through to mechanical engineering components. Eisenwerk Erla derives 90 percent of its turnover from the automotive industry. Audi, BMW, Daimler and VW, and also suppliers such as IHI and BorgWarner, have for many years placed their trust in exhaust system components and engine parts from the Erzgebirge. In 2016, Eisenwerk Erla extended its product range thanks to an order from a major automobile manufacturer. The company produces engine components on 18 linked NLX 2500|700s – three of the DMG MORI Mill & Turn centres being linked by a portal handling system.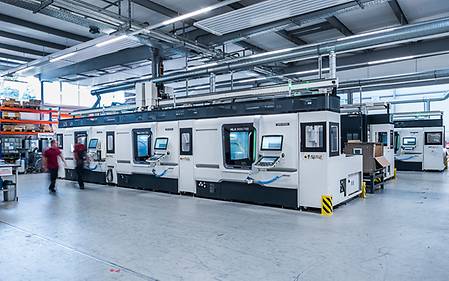 With high-quality and ready-to-mount cast products for the automotive industry Eisenwerk Erla offers its customers holistic complete solutions. These include turbine housings, exhaust pipes and manifolds as well as diverse engine mountings. Erla also has an extensive network of cooperation partners for finishing the castings. "However, we would never have received the order at the end of 2015 with this approach", recalls Dietmar Hahn, CEO of Eisenwerk Erla. That is why at the turn of the year we had the idea of establishing a machine shop dedicated to this product family. The products include different variants of components for three, four and six-cylinder engines.

Automated complete machining of engine components in 17 shifts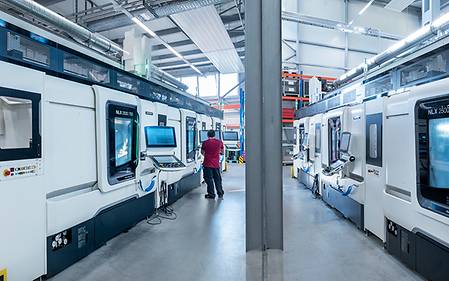 The idea soon developed into a definite project. With an investment volume of around seven million euros, the ironworks converted an old boiler house and prepared it for installing the CNC machines. "At first, we wanted to load the machines manually," says Dietmar Hahn about the original plan. However, DMG MORI then proposed a completely automated production system. "The design of the linked milling and turning centres – all NLX 2500 | 700s – impressed us both from the qualitative and from the economic point of view". Manual re-clamping between machining steps is more susceptible to errors and without the linked systems we would have needed more staff. Staff that we would first have to take on and train.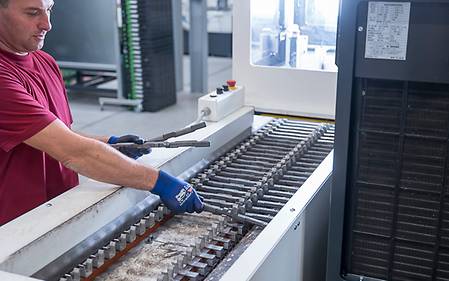 As an attractive employer in the region, Eisenwerk Erla soon found the 18 skilled staff who work in this machine shop. A foreman, a material flow coordinator and three machine operators work in the machine shop on each shift. There are 17 shifts a week. Rico Klotz was involved in setting up the mechanical machining from the very beginning and is today in charge. "Our aim was to make production as simple as possible for all staff in order to minimise the risk of error". Every finished component is therefore checked for accuracy in special fixtures. "We use similar fixtures for periodic inspection in the metrology department and the transport boxes are standardised so that components can be removed by robots during assembly and installed immediately."
99% OK parts thanks to automated production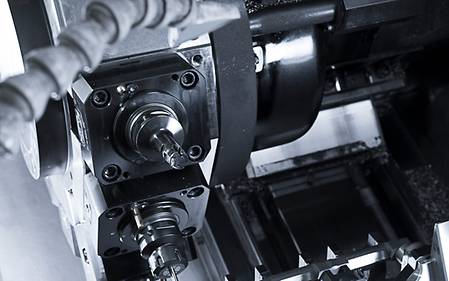 Five of the six linked production cells are absolutely identical; one is also designed for longer components. This configuration enables our staff to respond flexibly to the respective demand. As far as the machines are concerned, Eisenwerk Erla decided on three linked NLX 2500 | 700s. According to Rico Klotz, the advantage of a turn & mill centre compared to a milling machine lies in the shorter chip-to-chip times: "Thanks to milling with a turret we achieve far shorter throughput times." These have been reduced to about 100 seconds for each workpiece". The highlight here is the BMT turret from DMG MORI with its maximum speed of 10,000 rpm and a torque of up to 40 Nm.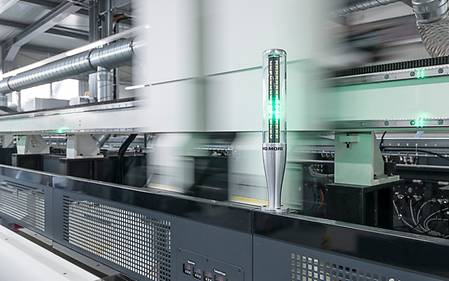 The automated production process starts for the team with storing enough blanks and loading the machines. The conveyor belt is equipped with a laser that detects the load and stops for a moment. Another laser detects which component is on the belt. Each component is moved to an exact position before it is picked up by the robot, therefore ensuring that it is correctly clamped in the machine. "The first machine drills holes and mills datum surfaces. The second produces the contact surfaces for the contours. The third machine mills further slots," says Rico Klotz, explaining the process. Two rotating turn-over stations ensure the workpieces are clamped on the correct side between the machining steps.
Turnkey project: 18 linked NLX 2500|700s including programming from DMG MORI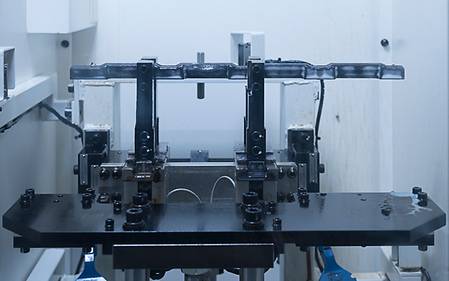 For DMG MORI, the installation of the 18 linked machines was a turnkey project which also included writing the associated NC programs. "Only a few minor adjustments were needed after commissioning. Since then the system has been running with virtually no problems," sums up Rico Klotz after just over a year. A reject rate of less than 1% is impressive proof. "This guarantees that only fault-free components are sent to the customer".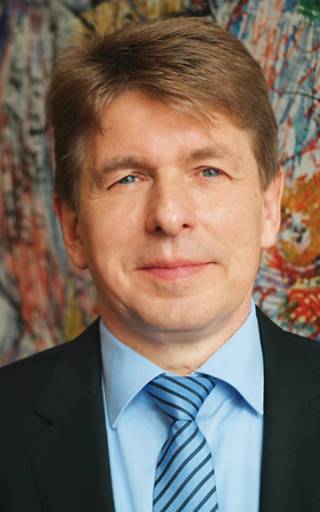 Dietmar Hahn sees the company's entry into mechanical maching as a positive step and is ready to continue along this path. "The trend is towards being in a position to offer complete solutions. More and more customers are demanding this." The foundation was laid with the conversion of the old boiler house. "We have other areas available for further investments."