03/23/2023
What is Lights-Out-Manufacturing
Spot on for the Lights-out-Factory
The megatrends of automation and digitization will interact to determine the future of manufacturing – economically, but also on the path to climate neutrality. A goal that has recently been cited time and again in this context is the "lights-out factory" or lights-out manufacturing. These two terms do not describe a specific process, but rather a holistic methodology. Lights-out manufacturing, for example, requires complete automation, operates autonomously throughout on the basis of intelligent factory control, and thus requires no or at least a minimal number of employees in the immediate workshop environment.
24 hours with minimal staff
The covid pandemic has brought the lights-out factory, and thus lights-out manufacturing, back into the picture of an industrial future after decades. The increasing shortage of skilled workers in the developed industrial nations and rising wage costs in emerging market regions are also likely to have spurred the discussion. After all, a central ambition of lights-out manufacturing is to produce workpieces in variable batch sizes down to the individual part during 24 hours a day with no or at least minimal labor input.
Optimal planning of holistic manufacturing processes
In theory, raw parts, tools and operating materials are automatically delivered by driverless transport vehicles and positioned and clamped in the work area with µm precision via robots or pallet handling. Tools are changed as required and, in interaction with smart machine tools, work the desired contour out of the material. The finished workpieces are then cleaned, measured and passed on to downstream processes or assembly via AGVs. Meanwhile, a central master computer system interacts with the intelligent controls of the processing machines and systems to plan and control the orders and make the best possible use of the available production resources.
The result is a perfect symbiosis of economy and ecology, of effectiveness and efficiency. What was considered a bold vision just a few years ago is now becoming more and more possible. The reason for this bold assessment is the availability of ever more powerful machines, the increased integration of technologies for autonomous complete machining, intelligent CNC controls and sensor systems, as well as more recent developments in the fields of automation and industrial digitization.
Complete solutions from the innovation leader
The example of DMG MORI shows how close reality has already come to the vision in concrete terms. To this end, the innovation leader in global machine tool manufacturing and provider of complete solutions from a single source relies on comprehensive integration of 5-axis manufacturing and complete machining with the processes of automation and digitization (DX) and for the decisive increase in both economic and ecological sustainability (GX).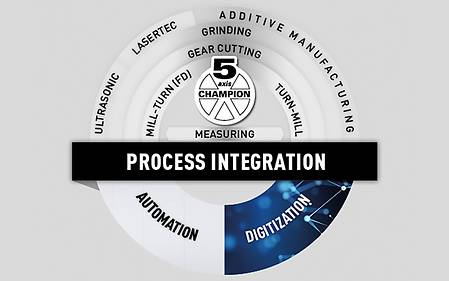 The necessary bridge to vertical integration from the store floor into the company IT is built by the CELL CONTROLLER LPS 4, which enables central planning, control and monitoring of all production units and processes as well as seamless integration into higher-level systems such as APS, MES and ERP via a DMG MORI API.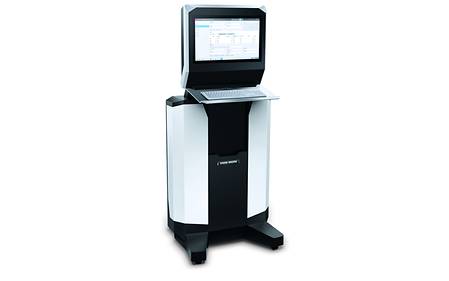 For the mentioned complete machining in one machine, DMG MORI supplements 5-axis machining with a modular offering oriented to the workpiece for integrating a wide range of processes such as turning, milling, measuring, grinding, ULTRASONIC, LASERTEC, additive manufacturing or gear cutting.
57 automation solutions in 13 product lines
The range of products and solutions for automation on the store floor is also well advanced at DMG MORI following an innovation offensive in recent years. Today, DMG MORI offers its customers 57 automation solutions in 13 product lines for machine-specific, universal and scalable solutions. There are solutions for all quantities and workpiece sizes, as well as for component geometries from simple to complex. The range is complemented by first-class host computer technology for integrating manufacturing cells and systems on the store floor and for controlling automatic material supply. In addition, the portfolio in the area of process automation includes digital tools for tool provision and driverless transport vehicles as well as flexible manufacturing systems as a turnkey solution.