11/29/2021
Metal cutting
Chip by chip
Metal cutting is a generic term for subtractive manufacturing processes. This means that material is usually removed from a raw part by turning, milling, drilling or grinding so that a geometric shape is created. Even prehistory bears witness to the first examples of machining. Stone tools such as the hand axe enabled people of that time to scrape or drill. The first metal tools in antiquity were followed by files, planes and lathes, especially for working wood. With industrialization, metal-cutting manufacturing processes then took on a central role in production plants. Since that time, machining has continued to push the boundaries of what is possible. Today, CNC machine tools form the backbone of an increasingly digitalized production environment. The real performance of this environment has still not been reached.
Trend toward more complex components
While there used to be separate machine tools for each machining process, today the technologies are increasingly merging. In particular, turn & mill machines or milling-turning machining centers allow highly productive complete machining of components. High-speed milling increases the surface quality of components, while ultrasonic technology efficiently machines materials that are difficult to machine, such as glass, ceramics and hard metals. Grinding can also be effortlessly integrated these days. The same applies to non-cutting technologies such as laser ablation. The abundance of machining processes and the versatility of machines have led to workpieces changing as much as manufacturing technology. The trend is to reduce the number of components for a product, which goes hand in hand with greater complexity.
Currently, the focus is increasingly on additive processes – initially in prototyping in the form of 3D-printed plastics, but long since also on an industrial scale. Metallic 3D printing will probably never replace machining, but machine tool manufacturers have recognized that the process is a serious addition to modern value chains. Additive manufacturing is thus opening doors into a new era of machining.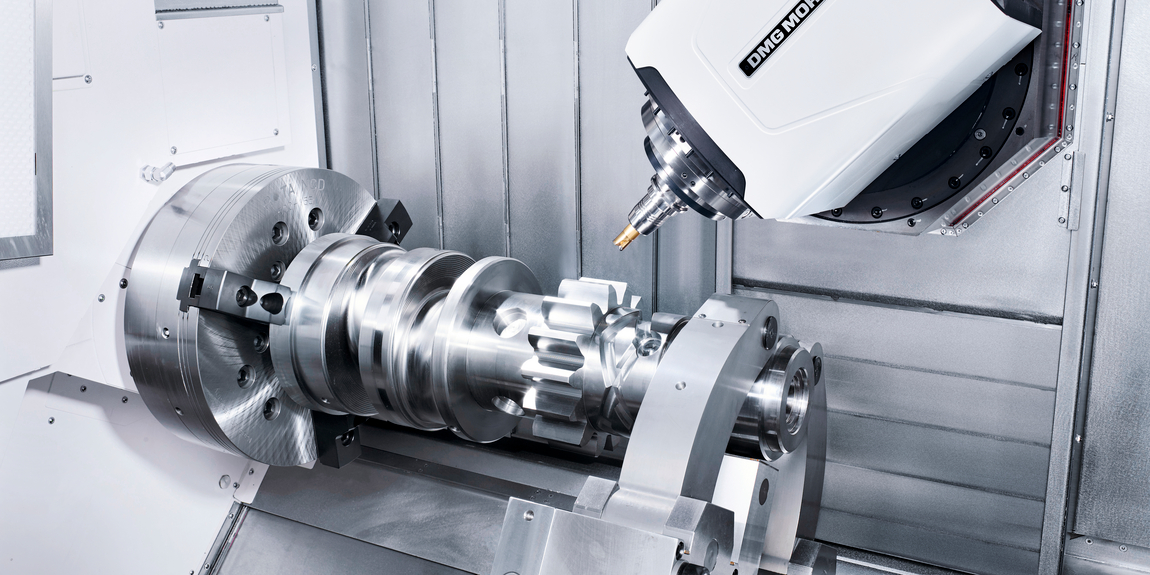 The best of two worlds combined
With over 50 machine series, matching automation solutions and an extensive range of digital products, DMG MORI acts as a pioneer and accompanies customers into future-proof manufacturing.
As a holistic solution provider in machine tool manufacturing, DMG MORI offers a powerful portfolio of cutting machine tools and additive manufacturing solutions – both in powder bed on the machines of the LASERTEC SLM series and by means of powder nozzle on the LASERTEC DED models. The LASERTEC DED hybrid series goes one step further: for even more freedom of design, it combines additive manufacturing and 5-axis simultaneous milling in one workspace.