Responsibility in purchasing
In our numerous projects and initiatives, we demonstrate how we practise entrepreneurial responsibility. Sustainable and holistic: Covering our products and buildings, right through to our suppliers, customers and employees.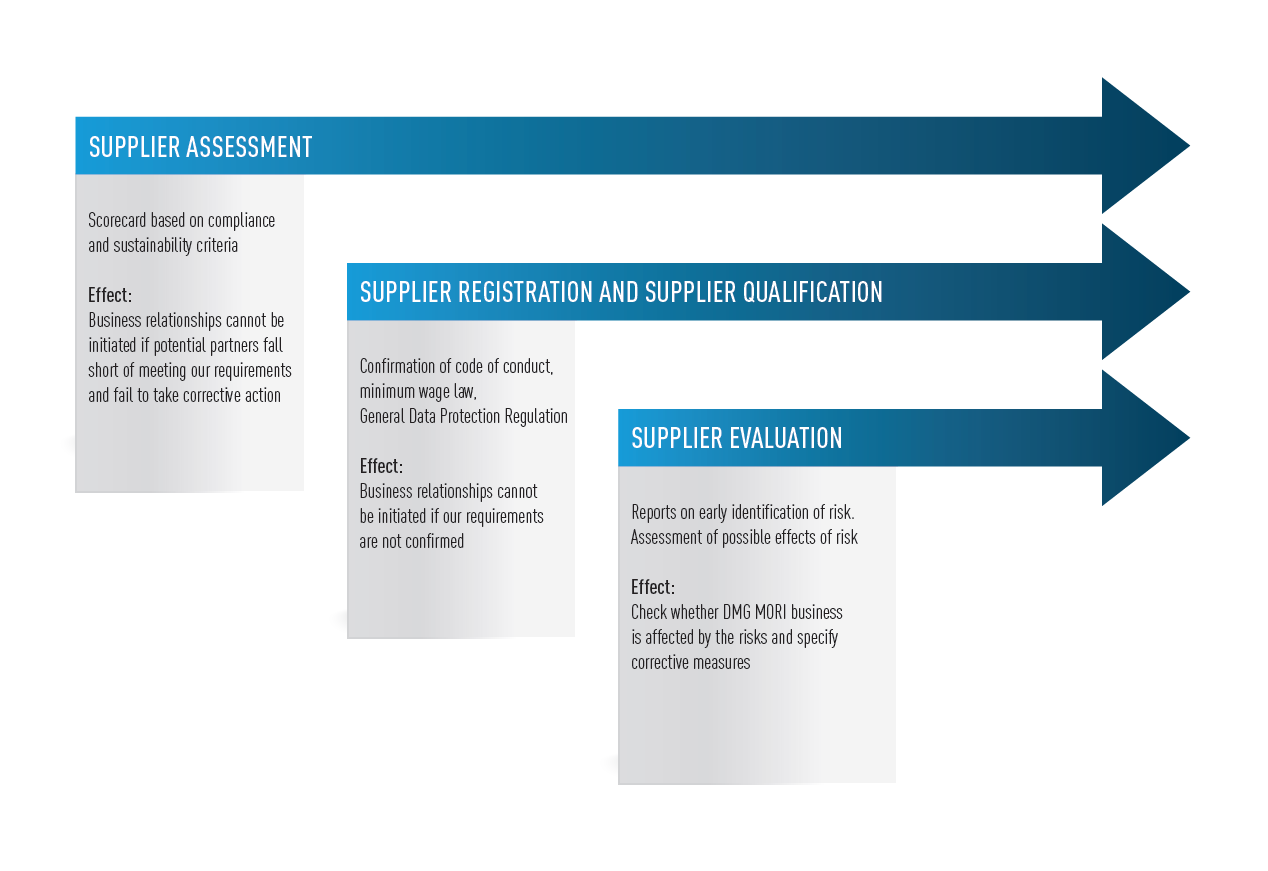 What we expect from our suppliers:
Binding consent on compliance with our ethical and principal requirements before collaboration can commence
Adherence to our principles
Dissemination of requirements in the delivery chain
Our advanced management approach allows us to practice responsibility the digital and cooperative way.

In addition to quality requirements, the check for possible risk factors includes in particular environmental standards and social obligations, such as e.g. energy management or occupational health and safety, and also compliance topics such as anti-corruption and competition law. Our suppliers' details are recorded using a simple digital questionnaire and evaluated in a qualification matrix.  If the requirements are met, this increases tendering chances on our SAP Ariba platform. This also includes:
Confirming compliance with the code of conduct,
Minimum wage legislation and the
General Data Protection Regulation.
Only when these prerequisites have been met can a business relationship be initiated.  Here, the supplier benefits from the following advantages:
Predefined supplier questionnaires
Compliance with international standards
Available in several languages and user-friendly
Free of charge for the supplier
We utilise an early warning system for risk assessment during the partnership. The system provides up-to-date on risks in relation to creditworthiness, supply and quality performance, and also sustainability. Furthermore, it highlights breaches in work practices and human rights, and also environmental risks: 
Parties responsible are proactively notified of risk occurrence in the supply chain or in the case of individual suppliers
Monthly check of TOP 100 suppliers (80% portion of entire purchasing volume)
The early warning system enables a qualified risk assessment based on reports. The corresponding overall score per risk criterion is crucial here and serves as a basis for supplier discussions. The aim is to reduce the number of high-risk suppliers. The results of the risk assessment are regularly included in both the monthly purchasing reports and in the higher-level supplier assessment.