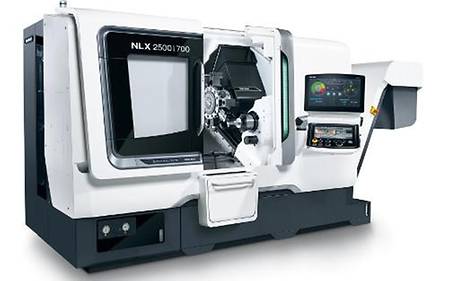 The NLX series launched by DMG MORI in 2010 constitutes a consistent continuation of the highly successful NL series that was already a best seller on the international market. Today over 1,200 of these universal lathes are sold every year. Its impressive technical performance and modular design are the main factors that account for its broad market acceptance. The latter feature enables a total of 51 differently configured versions based on ten models, each of which offers maximum performance, flexibility and reliability in its area of application. Finally yet importantly, with the latest further development the new NLX machines are now available with the new joint DMG MORI design and CELOS. At the Innovation Days in Chicago DMG MORI will show one of the series' most popular models – the NLX 2500SY|700.

When it comes to lathes, stability and rigidity are the key to excellent machining results and efficient processes. This is exactly what was taken into consideration in the development of the NLX series. The results are convincing across the board. Thanks to the even more rigid linear drives, the updated machine bed and flat guides with their high damping capacity, the NLX models achieve a rigidity that is up to 30 % higher than that of the previous series. In particular, the larger ball-thread drives play a decisive role, because combined with the enlarged bearings they make the axes up to 50 % more rigid. In addition, DMG MORI has also improved thermal stability. The cooling system integrated in the machine bed reduces thermal displacement to a minimum.

All of the above and the modular design of the NLX machines provides the perfect foundation for optimum turning operations. An extensive range of advanced high-tech features enables individual solutions for virtually every application. DMG MORI offers
51 differently configured versions based on the ten available models. These range from a simple universal lathe up to turn/mill machining with a counter spindle, Y-axis and directly driven tools in the proven BMT turret. Both chuck and bar machining are possible with all versions.