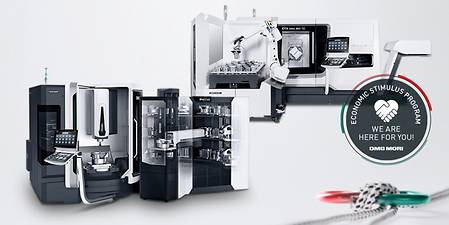 We are pleased to invite you to our 5-part multi-session webinar on the topics of Automation, Digitization, Service and Finance, as part of the DMG MORI Economic Stimulus package from 17th November to 1st December.
The individualization of products and the increasing competitive pressure in the global market environment are moving smaller series into focus. Automated manufacturing processes do much more than just reduce labor costs - they increase efficiency, quality and flexibility even with local production. Customized manufacturing concepts are crucial: DMG MORI offers you the necessary know-how with a wide range of innovative automation solutions and many years of experience in various industries.
In our 5-part webinar, which is aimed specifically at beginners for the first 3 and advanced for the remaining 2 modules, you will learn how to benefit from intelligent automation solutions and how to produce autonomously and economically - with tailor-made financing and services.