04/03/2022
TRÜTZSCHLER TEXTILE MACHINERY CO., LTD.
Flexible and Energyefficient Production of High-Performance Textile Machines
Since 1888, the name Trützschler has stood for expertise in the preparation of textiles. The globally active group of companies founded Trützschler Textile Machinery (Shanghai) Co., Ltd. in China in 2001.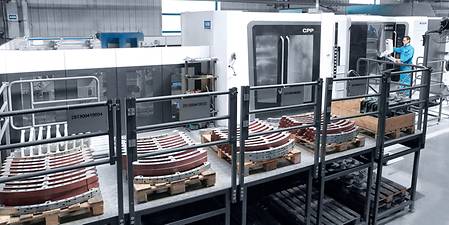 At the site, around 500 employees produce and assemble blow rooms, carding machines and draw frames, among other things. There has been close cooperation with DMG MORI from the start, resulting in the installation of ten machine tools from the technology leader, including two NHX 8000s, one with a CPP linear storage system for seven pallets. The latest acquisitions were an NHX 6300 and an NHX 5500, each equipped with a rotary pallet storage system for 12 and 21 pallets respectively.
Increase in market share from 5 to 30 %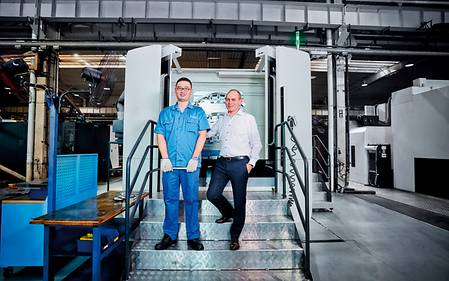 Continuous growth of the textile industry is driving demand for high-performance, automated, intelligent textile machines. Trützschler knows the requirements of the local markets extremely well and aligns its development accordingly. The company is ensuring its own competitiveness and that of its customers by continuing to expand its range of products. Since 2001, Trützschler has been able to increase its market share from five to 30 percent in China, one of the largest textile markets worldwide. "In view of the continuous growth of Trützschler in the Chinese market and the positive outlook there, we need ever-increasing production capacity," explains Yi Wu, head of production at Trützschler in Shanghai.
Partnership and over 100 years of experience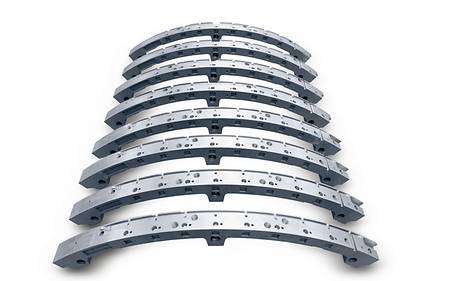 Due to the small batch sizes and diverse variations, textile machines cannot be manufactured in standardized, large-scale production. That is precisely why Trützschler values flexible manufacturing processes. Harald Schoepp, managing director of Trützschler in China, considers DMG MORI to be the perfect partner: "Their experts have fulfilled all our expectations and reliably supported us in the optimization of our production processes." The cooperation benefits from over 100 years of experience and the similar business philosophies of both companies.
DMG MORI fulfils the stringent requirements placed on flexibility and efficiency with its NHX models combined with a pallet storage system. "This allows us to machine a wide range of parts – automatically and in whatever order we need, depending on demand," says Yi Wu.
NHX with Pallet Automation for Flexible Small Series Production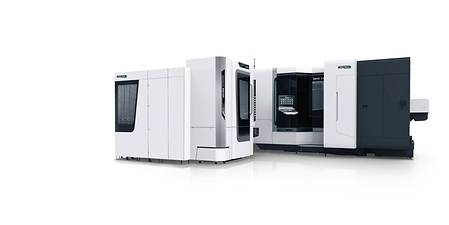 The pallet priority can be set flexibly via the machine control system with the integrated Pallet Manager software. "We can thus plan dynamically according to the customer order, production requirements and manufacturing technology." This allows us to maximize the utilization of our machining centers, despite the diverse, small batch production. "For Trützschler, this is a crucial factor in ensuring it is able to react quickly to customer demand and stay ahead of the competition."
Simply implement machine status monitoring and global control
Digital applications from DMG MORI – Digital Monitoring, MESSENGER, Status Analyzer and PERFORMANCE MONITOR – support Trützschler in ensuring reliable manufacturing processes. MESSENGER presents users with the real-time status of a machine tool centrally on a mobile device, along with specific machine information including work status, current NC program and number of workpieces. The analysis and documentation of this information contribute to a reduction in the risk of downtime and an increase in productivity. In addition, it is possible to calculate the cost efficiency of the order based on the machine hours, downtime and error information. "We monitor and record operation in real time, while colored bars allow the status to be clearly visualized," says Yi Wu, explaining the functionality. Subsequent analyses enable machine utilization to be further improved.
For him, it is important to look at MESSENGER every day and he prefers the status to be green: "That means the machines are running normally and as scheduled."
Condition monitoring thanks to an update to the latest CELOS version
There is no doubt that monitoring the status of the machine considerably improves the digitization process during production. However, the older machine tools do not have condition monitoring, which is why DMG MORI provided the required IoTconnector retrofit and the latest version of CELOS. This allowed Trützschler to network all DMG MORI machines that have been in use since 2017 – a big step towards digitization.
Sustainable development and innovation for a green future
The textile industry is also following the upswing of the green economy. As a leading company in the textile machine industry, Trützschler has always made a decisive contribution to the development trends within the industry, including in the areas of ecology and sustainability. Trützschler considers high energy efficiency and careful handling of raw materials to be important criteria in technological innovation and product development. In this way, the company helps its customers achieve sustainable, healthy growth.
Co2-Neutral Future – Two Companies, one Philosophy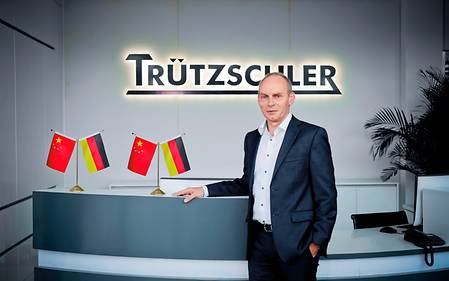 Trützschler is committed to promoting sustainability in mechanical and plant engineering and offers sustainable solutions for industry. The company also practices these standards in its own production. Trützschler regularly removes old, energy-intensive machines and replaces them with high-precision, energysaving automation solutions and digital products, for example energy-efficient and lowemission machines from DMG MORI. Moreover, DMG MORI is one of the first CO2-neutral machine tool manufacturers in the world and therefore an ideal partner in this regard. When it comes to future cooperation between the two companies, Harald Schoepp looks forward to long-term collaboration: "Trützschler and DMG MORI are both leaders in their individual fields and share a common development philosophy. We would like to promote sustainable development on this basis and move towards a CO2-neutral future."
Trützschler Textile Machinery Co., Ltd.
No.1033 Huijin Road, Qingpu
Shanghai, P.R. China, 201707
www.truetzschler.com