03/20/2020
Moll Engineering GmbH
Production of complex surgical instruments on 14 DMU eVo machines in the thousandths range
Moll Engineering uses the powerful and accurate 5-axis simultaneous machining centers of the DMU eVo linear series for the production of high-quality surgical instruments.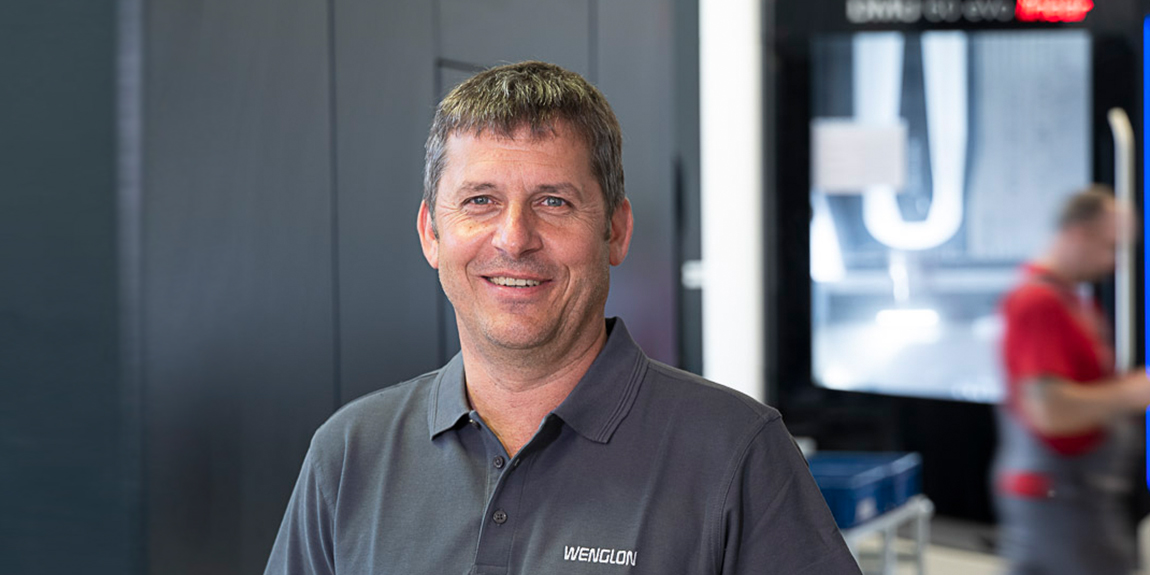 "Thanks to the support of the DMG MORI Medical Excellence Center, we were able to reduce our process times by up to 30%."

Orthopedic instruments made of carbon and stainless steel have been the core business of Moll Engineering GmbH from Lübeck for over 20 years. Since 1998, production of orders from industry giants such as Stryker has taken place at Wenglon GmbH in Dobra near Szczecin in Poland, a company founded solely for such production. At the beginning of 2019, Ensinger GmbH from Nufringen – which had supplied Moll with CFRP materials for many years – took over both companies including all 80 employees, thus enabling new investment and further growth. Two DMU 60 eVo linear machines from DMG MORI, for example, were recently installed at Wenglon, bringing the number of models from the machine tool manufacturer in operation up to 16, including 14 high-tech machines from the DMU eVo series.
"The great expansion of producers of medical technology has in turn led to enormous growth for us as contract manufacturers for the industry", says Stefan Moll, Managing Director of Moll Engineering and Wenglon with a smile. He also regards this development as a big challenge: "In order to remain competitive, we have to optimize our processes continuously, and this means investing in production technology and in the training of our employees." In this respect, he views the takeover by the plastics company as a stroke of luck and a win-win situation for all concerned: "Ensinger has enhanced its value added chain with our manufacturing competence. We can invest to a greater extent and therefore supply a larger customer base."
X-ray transparent instruments made of carbon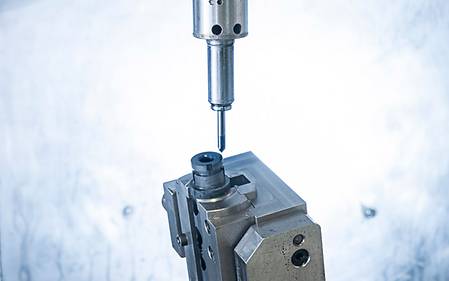 The Moll Engineering product range includes in particular complex surgical instruments made of carbon and stainless steel. The reasons for using CFRP are its stiffness and low weight, but even more importantly the fact that it is not visible on x-ray images. "These properties have turned such instruments into bestsellers in medical engineering", says Stefan Moll.

DMU eVo linear – 5-axis simultaneous machining in the thousandths range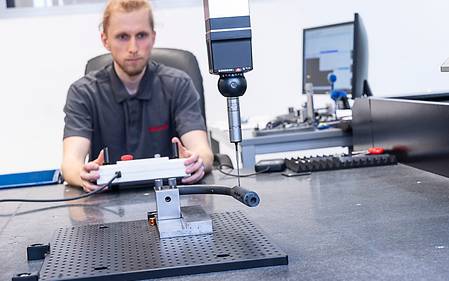 The high expectations of customers have an immediate effect on the day-to-day business: The tolerances of the parts are often in the thousandth range, while challenging materials like stainless steel and carbon place maximum demands on machines and tools. Added to this is the complexity of the components. Here, Stefan Moll refers to the know-how of his employees: "Trained specialists are absolutely vital in this area for the efficient and quality-oriented handling of the production processes on the modern machine tools", Stefan Moll tells us. Primarily machines from the 5-axis DMU eVo series have been called for since the year 2000. The swiveling rotary table with a -5° to +110° B-axis enables efficient 5-axis simultaneous machining of the complex workpieces. The DMU eVo machines are also stable and guarantee top precision.
Linear drives and speedMASTER spindles with 36-month warranty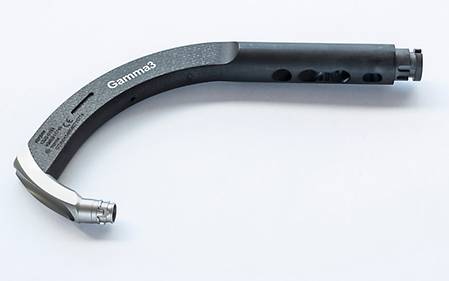 "The latest models in our machine park are all DMU eVo linear machines", says Stefan Moll with a view to the even further enhanced accuracy through linear drives. The required milling performance is provided by the 20,000-rpm speedMASTER spindle included in the standard version. Moll Engineering and Wenglon are so satisfied with the series that two new DMU 60 eVo linear machines were just recently installed at Wenglon in 2019, to help cope with the continuously rising capacities.
Process optimization in the DMG MORI Medical Excellence Center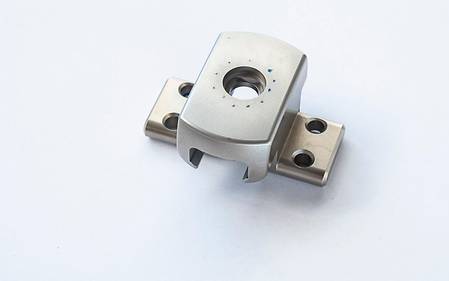 Moll Engineering also maintains a close relationship with the DMG MORI Medical Excellence Center in Seebach, as Stefan Moll explains: "We have worked closely on several occasions, especially where the process optimization of demanding and high-precision components is concerned, and received support from DMG MORI with regard to programming with NX CAM. The DMG MORI experts were able to reduce processing times again by up to 30 percent. Short cycle times mean we can deliver faster, and this in turn strengthens our competitive edge."
Competitive thanks to maximum machine availability and good service from DMG MORI
Competitive capacity is directly dependent on machine availability. "We trust in the extremely reliable machine tools from DMG MORI", claims Stefan Moll. However, the machine supplier is called for in the event of a standstill: "DMG MORI Poland has optimized its service to such an extent that we receive help immediately whenever we need it."
Growth through investment ​​​​​​​
Thanks both to its expertise and the Ensinger takeover, Moll Engineering and Wenglon have created a sound basis for accompanying the future growth in medical engineering. Stefan Moll looks ahead optimistically: "Another DMU 60 eVo linear will be installed at the end of the year and we have long-term plans to expand our production area."
Fact box:
Over 20 years of experience in the production of orthopedic instruments made of carbon and stainless steel
Wenglon was founded as an independent company in Poland in 1998
80 employees in total in Lübeck and Dobra
Supply of industry giants such as Stryker